Jump to recipe
Summer is upon us and that means it is the time for some warm hugs! Actually, anytime is good for warm hugs but in this case it is a wonderfully cool beverage that we are sharing the recipe for. It comes from Castaway Cay and continues the celebration of Frozen and Frozen – Live at the Hyperion, now playing at Disney California Adventure's Hyperion Theater at the Disneyland Resort.
Disney Recipes: Warm Hugs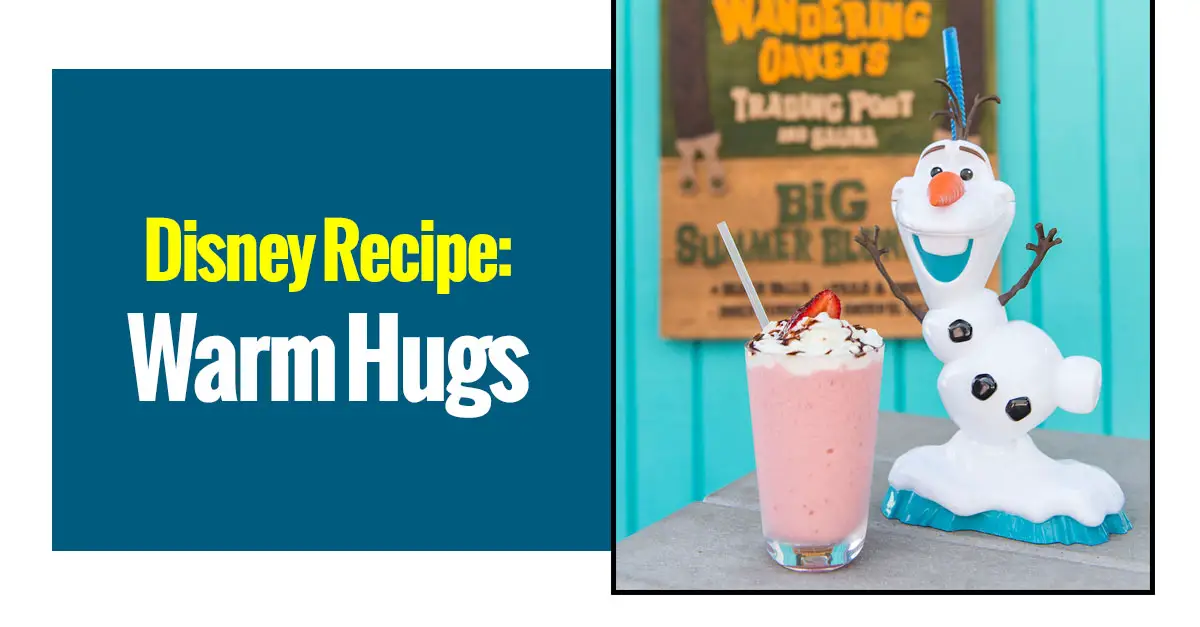 Ingredients
2 scoops ice cream
4 strawberries
1.5 oz. coconut cream
4.5 oz. Illy Issimo Mochaccino
Instructions
Blend Ingredients
Top with whipped cream, fresh strawberries, and chocolate syrup.
Enjoy your warm hug.
© 2023 dapsmagic.com
Enjoy your cool warm hug during a summer day! Make sure and let us know what you think about this recipe in the comments below!