Jump to recipe
Watch Frozen – Live at the Hyperion and if he wasn't before, Sven will become a quick favorite. This incredible character is easily one of my favorites in this new musical production. Anyone who has seen this show or the original animated feature Frozen, knows that Sven definitely loves carrots. Now, the good folks from Castaway Cay have made a cool summer drink that honors Sven's tastebuds and also add a bit of relief on a warm day.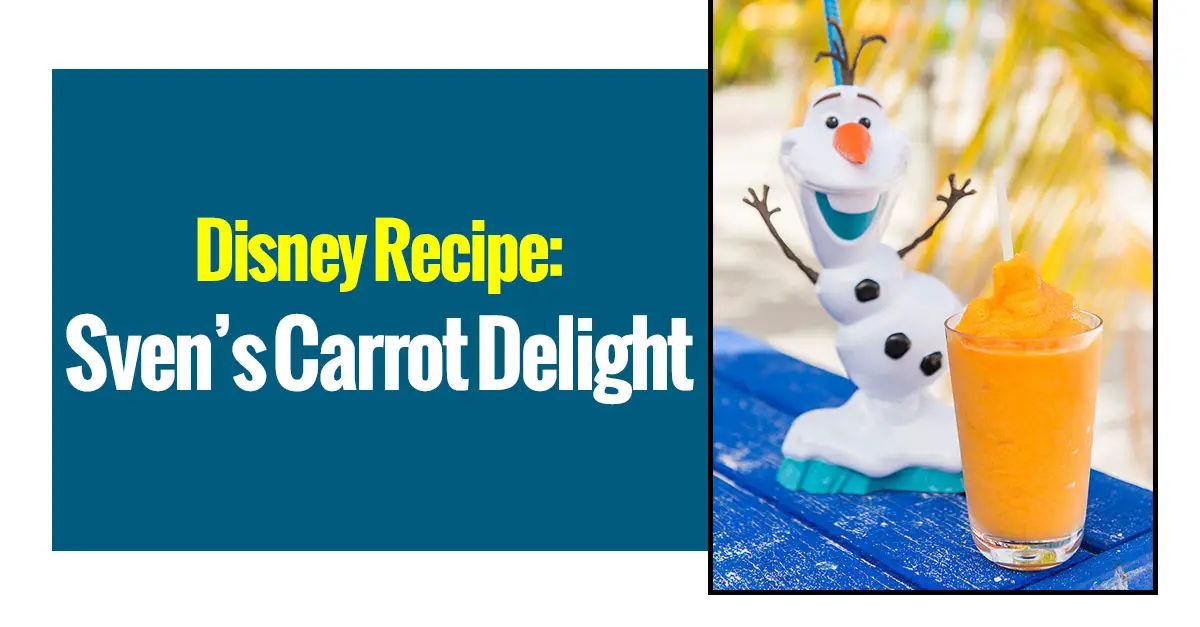 Ingredients
3 oz. Odwalla carrot juice
3 oz. vanilla mix
1.5 oz. coconut cream
.75 oz. passion fruit juice
.75 oz. orange juice
.75 oz. guava juice
Ice
Instructions
This one is an easy one, blend all the ingredients together.
Pour in a glass.
Enjoy!
© 2023 dapsmagic.com
We hope you enjoy Sven's Carrot Delight. Just remember, don't use Olaf's nose when making it! Let us know what you thought of this recipe in the comments below!