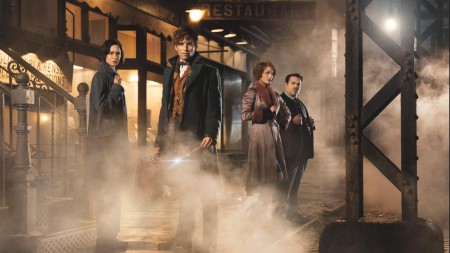 Harry Potter fans around the globe have been celebrating the opening of the Wizarding World of Harry Potter at Universal Studios Hollywood. They now have another cause célèbre: the new trailer for Fantastic Beasts and Where to Find Them. This trailer gives fans the best look to date of magizoologist Newt Scamander, author of the book that would eventually be owned by Harry Potter while at Hogwarts.
What do you think of this trailer? Are you excited for Fantastic Beasts and Where to Find Them?
Fantastic Beasts and Where to Find Them Synopsis
Fantastic Beasts And Where To Find Them opens in 1926 as Newt Scamander has just completed a global excursion to find and document an extraordinary array of magical creatures. Arriving in New York for a brief stopover, he might have come and gone without incident…were it not for a No-Maj (American for Muggle) named Jacob, a misplaced magical case, and the escape of some of Newt's fantastic beasts, which could spell trouble for both the wizarding and No-Maj worlds.