The Rabbit Hole is officially closed! On Wednesday evening, the Disney community said goodbye to the beloved Diamond Mad T Party. After its closure was announced several weeks back, fans flocked to Hollywood Land to give their last goodbyes.
Disney California Adventure Park is known for its live nighttime entertainment and its past history includes the Glow Fest, ElecTRONica and the Mad T Party with its updated self, the Diamond Mad T Party. With live music, dancing and specialty drinks, this area of the park can really hold a crowd.
Mad T Party debuted back in 2012, in part with Disney and Tim Burton's live-action film, Alice in Wonderland. The event over the years has included the Mad T Party Band, the White Rabbit DJ, the Hottest (Most Dazzling) Deck in Town dancers, the Tweedles and more. Themed to fit well with the film, the world of Wonderland came to life instantly. After a temporary hiatus in 2014 to make way for the Freeze the Night Dance Party, the show later returned when popularity of the Frozen themed event was not at its par. In celebration of Disneyland's 60th Diamond Anniversary, the "Diamond" Mad T Party returned!
As for Wednesday night, Hollywood Land was filled to capacity. With guests lining up since park opening, the event's closure was heard loud and clear. Fans showed up in support with themed outfits, cameras ready and a lot of patience. As far as the eye could see, the place was packed.
Through the night, the Mad T Party band played their original sets with the addition of popular songs from previous year's sets. The Most Dazzling Deck in Town danced their hearts out, the White Rabbit DJ kept the crowd moving and the Tweedles gave a heartfelt goodbye as they thanked all those that were involved in the show. By the end of the night, there was not a dry eye in the crowd.
As fans said their goodbyes, the band closed out the show with Journey's "Faithfully." At the end with a final bow, the Mad Hatter tied up his scarf to his mic stand and walked away.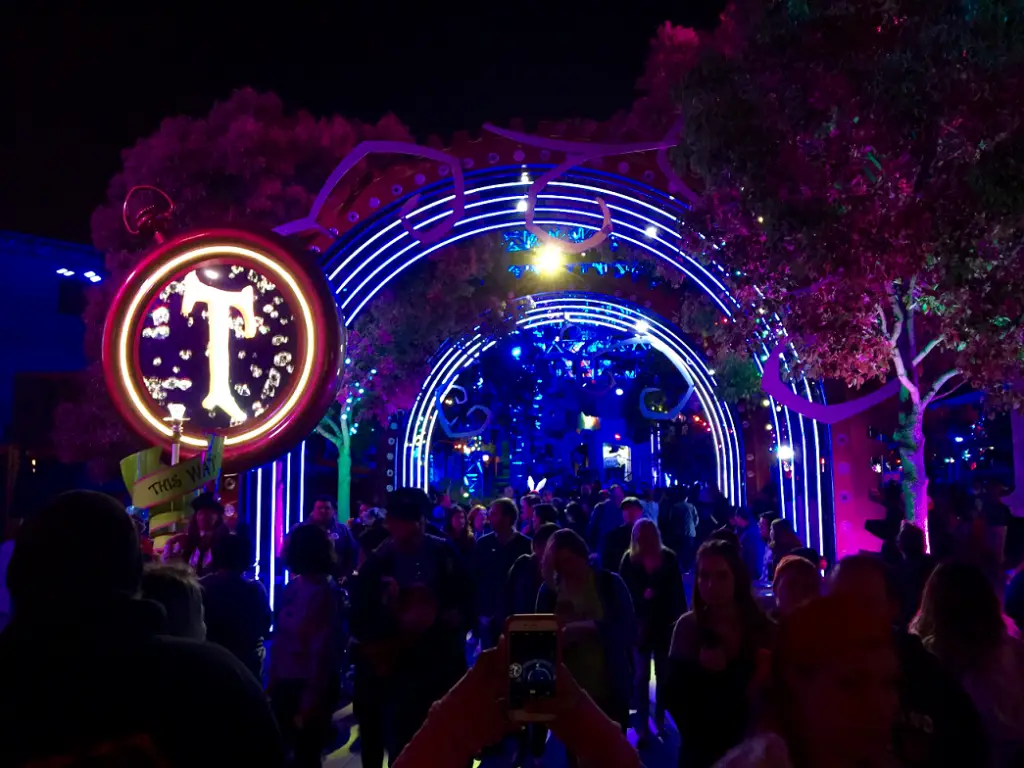 There is no official word if anything will replace live entertainment in Hollywood Land. If and when anything is announced, stay tuned to DAPs Magic.
As for last goodbyes, I was unable to get any video from the evening's ending performance due to crowd capacity. But, as for the "Sunday Funday" crew, a term coined by the Sunday band throughout the years, here are a few clips from their last performance together, with much off script fun. Video was kindly shared by Kayley Hamilton.
Were you a fan of the Mad T Party experience? If so, what was your favorite feature?