Madness, total madness…which is a good thing in this case! In just a few short months, Disney's Alice Through the Looking Glass falls into theaters.
For the time being, we have seen a few trailers here and there. Recently, Walt Disney Studios shared a brand new movie poster. This time around, we get to see all the characters together. From Alice herself, to new characters such as Time.
In Disney's "Alice Through the Looking Glass," an all-new spectacular adventure featuring the unforgettable characters from Lewis Carroll's beloved stories, Alice returns to the whimsical world of Underland and travels back in time to save the Mad Hatter.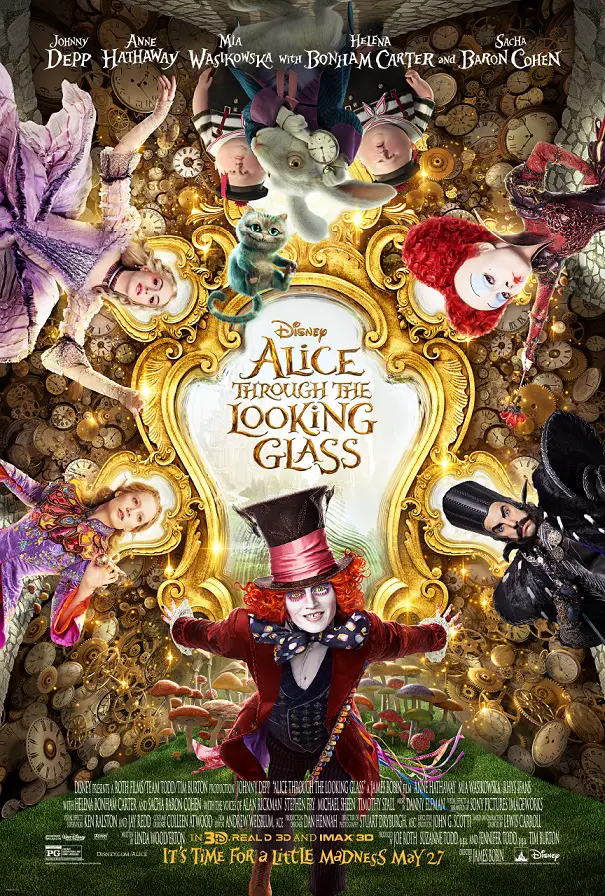 In addition, a brand new TV Spot was featured during the Grammys. Watch as P!NK covers "White Rabbit" and more.
Alice Through the Looking Glass opens in theaters on May 27, 2016.
Enjoy!