Today marked an anniversary for a staple at the Disneyland Resort: Disney California Adventure.  This second gate has seen many changes in its 15 year life thus far.  And it has grown into a great park for guests of all ages.
15 years ago, guests lined up to be the first into the park on its official opening day.  Before then, a preview was given to Annual Passholders, and even hotel guests.  I was one of those who got to go to both previews when they were offered.  It was a momentous time at the Disneyland Resort.  For much of my life all that I knew was Disneyland and the parking lot in front of it.  Now there was a brand new world of opportunity to explore!  Soarin' amazed me.  California Screamin' wowed me.  I loved the colorful sights.  I ran around the Animation Building.  California Adventure was just as it sounded.
The park has only gotten better for me.  Yes, it needed some more character and the overhaul it received has done it.  In my eyes, it made a good park great.  I love walking down Buena Vista Street with period music playing.  I love the visual of the Red Car as it goes past Carthay Circle.  I love stopping and listening to Five and Dime.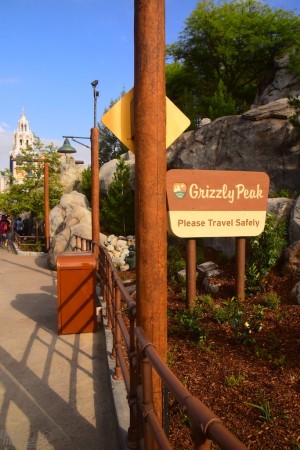 But, back when this was Sunshine Plaza I would often sit and enjoy ice cream at the California Zephyr while watching the fountain at the Sun Icon.  I can remember the music loop that showcased several California focused songs.  I loved seeing the monorail pass over the Golden Gate Bridge.  Am I saying all this is better than Buena Vista Street?  No, but I can say I have fond memories of both, and love BVS even more.
Cars Land is an addition that has had my jaw drop at times.  The amount of detail and fun in this area of the park makes it a remarkable addition.  But, it wasn't the first major expansion of the park when it opened.  Shortly after the opening year, A Bug's Land was the first "land" to open.  Featuring some family friendly attractions, it replaced the more exhibit focused Bountiful Farm area of DCA.
These are not the only things to be added to the adolescent park.  Twilight Zone Tower of Terror and Toy Story Midway Mania were both instant hits when they opened.  These attractions showcase some of the finest the Imagineers have to offer, and have put unique experiences to those who ride.  I would dare say these two have helped shape the park into what it is now.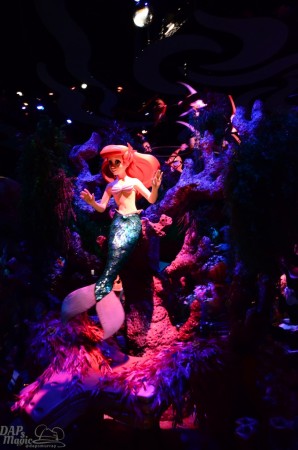 As more is brought in, some attractions are only in our memories.  Gone is the Maliboomer, Superstar Limo, Who Wants to Be A Millionaire Play It, and Golden Dreams.  They had their place when they were in the park, but progress brings better things.  And there is still more to come.  Luigi's Flying Tires has left, but a new Luigi hosted attraction will soon be in its place.  Aladdin: A Musical Spectacular had a grand finish, but Frozen is coming.  DCA keeps expanding like its older sibling across the way.
Today is a big day in the history of the park, and there were a few surprises to mark the occasion.  Buttons were offered to guests entering both Disneyland and Disney California Adventure.  Many cast members wore special buttons to show their time in the park.  Carthay Circle had a banner on its marquee to indicate the anniversary.  Hyperion Theater's marquee did the same with its lettering.  It may seem small, but for a park that has had a tremendous growth spurt it is a nice quiet birthday.
California Adventure continues to tell not just the tale of anyone that has been in the land, but also for Walt Disney himself.  The makeover shows it's not just about how Walt touched California, but also how California touched Walt.  The park captures the wonder of Walt and the places that make California wonderful.
So, happy anniversary, Disney California Adventure!  And may there be more than 15 years of adventure for you!