In just a few short days, Disney's first animated feature will once again hit shelves. Snow White and the Seven Dwarfs will be available for the first time ever on Digital HD and Disney Movies Anywhere on January 19. In addition, the film will also be released on Blu-ray this February 2.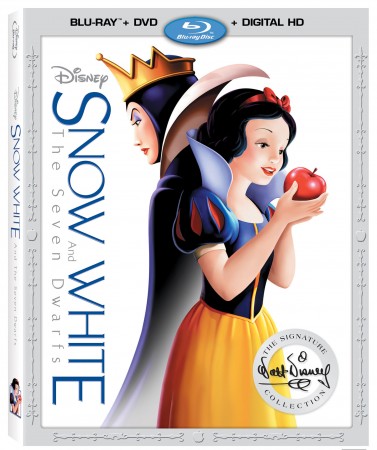 Featuring In-Depth Brand New Bonus Material Including "In Walt's Words: Snow White and the Seven Dwarfs," "Iconography," "@DisneyAnimation: Designing Disney's First Princess," "The Fairest Facts of Them All: 7 Facts You May Not Know About Snow White," "Snow White in Seventy Seconds," "Alternate Sequence: The Prince Meets Snow White", the recently discovered and restored Oswald the Lucky Rabbit short "Hungry Hobos" (digital exclusive) and Much More!
Will you be picking up a copy?