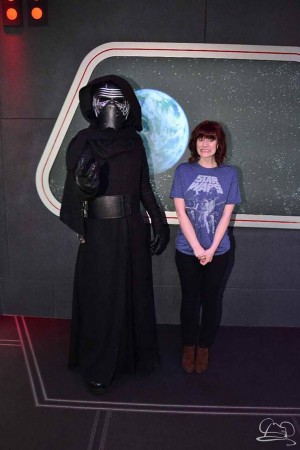 Kylo Ren is now at Disneyland. That's right, the masked villain from Star Wars: The Force Awakens can be met by guests every day when they visit the Happiest Place on Earth! On Sunday, Mr. DAPs was joined by Murray and Melanie as they made the trek to Tomorrowland's Star Wars Launch Bay to meet Kylo Ren. The experience was… well, I'm not sure if magical is really the word. It definitely was memorable though!
Other changes going on around the Disneyland Resort include the Zootopia preview and the return of the Haunted Mansion. Sunday was also special as one of the Coast Guard sailers who were part of the story that inspired the Disney movie The Finest Hours was on hand to be honored during the flag retreat ceremony in Town Square.
We hope you enjoy this week's Sundays with DAPs! If you have any ideas for future editions, please let us know!
Make it a GREAT day!