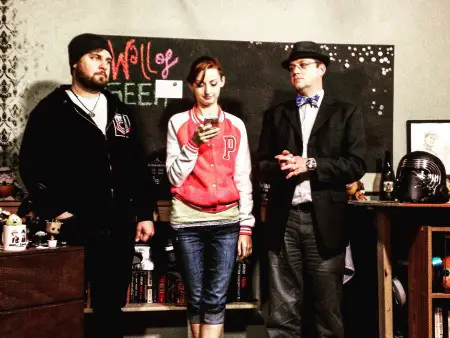 Welcome to a very Kylo Ren episode of Geeks Corner. No, we don't have any undercover boss. We do have a lot to geek out about though! If you are watching at home, hit record on your computer camera and then post the link of you watching and commenting on the show in the comment section below.
This week it is time to geek out about the following topics:
Kylo Ren Coming to Disneyland
The Pope House Gets a New Home
Zootopia Preview in Disney California Adventure
Splash Mountain Mayhem
Labyrinth Returns
Aladdin Goes on Tour
Hunchback of Notre Dame Soundtrack
Hamilton
To top a very packed night off, we also feature the return of the Wall of Geek. This week, the topic is Kyle Ren. We hope you enjoy this week's episode of Geeks Corner! Next week's Wall of Geek topic is Geeky Sports, in honor of the Super Bowl. If you have any suggestions, please let us know!
Let's go to the corner!