"Lips red as the rose. Hair black as ebony. Skin white as snow." Now who could that be? Snow White of course! Disney's first animated feature is truly a classic with a story-line that's dear to many. With its release in 1937, the film will once again hit shelves.
Snow White And The Seven Dwarfs will be released for the first time on Digital HD and Disney Movies Anywhere this coming January 19. In addition, the film is set to be released on Blu-ray and DVD February 2.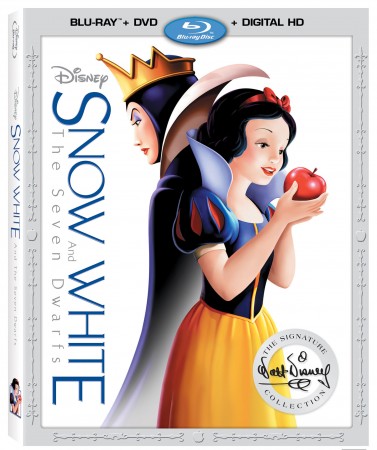 This film's release will also come with bonus content including "In Walt's Words: Snow White and the Seven Dwarfs," "Iconography," "@DisneyAnimation: Designing Disney's First Princess," "The Fairest Facts of Them All: 7 Facts You May Not Know About Snow White," "Snow White in Seventy Seconds" and "Alternate Sequence: The Prince Meets Snow White."
Forever enchanting and inspiring, Snow White And The Seven Dwarfs embodies The Walt Disney Signature Collection's legacy of animation. In this epic story of love and friendship, the kind and beautiful princess Snow White wins the hearts of the Seven Dwarfs and triumphs over the evil plans of a wicked Queen. Share the movie called "The Greatest Animated Film Of All Time," (American Film Institute) in High Definition Blu-ray and for the first time ever on Digital HD, with special features for the entire family!
Will you be adding this film to your collection?