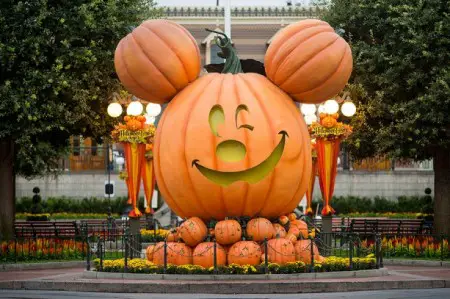 Mickey's Halloween Party is now in full swing at the Disneyland Resort. Thousands of guests are dressing up in their best Halloween costumes and seeing villains, experiencing Paint the Night – the New Electrical Parade, watch Halloween Screams, and of course get their fill of Halloween Candy.
The geeks of Geeks Corner recognize that there is a lot going on at Mickey's Halloween Party and have offered a few tips so that you can get the most out of these events. We hope you find them useful!
Mickey's Halloween Party Tips:
Bring Your Own Bag! The bags given at Mickey's Halloween Party are not the biggest in the world. If you want more candy, bring a bigger bag.
Use the candy from the party for Halloween!
Skip Paint the Night and instead catch the unique offerings of Mickey's Halloween Party and/or reserve a spot for Halloween Screams firework spectacular.
Walk the opposite direction from crowds.
Skip the candy and get the fruit & vegetables. You'll have a happier tummy and it is a cheaper way to be full and not have to buy food.
Be smart with your costume. Wear something that is comfortable and functional.
Stay hydrated!
Get there early and stay late! Get into the park early and enjoy what the park has to offer an then utilize Mickey's Halloween Party for things exclusive to the party (characters, fireworks, candy, etc.)
Continue and get candy towards the end of the party as generally more candy is passed out then.
Have fun! Have a good attitude!
We hope these are a few fun tips that can help you get the most out of your experience at Mickey's Halloween Party.
What tips would you share as well?