In just a few short weeks, DreamWorks' latest film, Bridge of Spies, will hit theaters. Directed by none other than Steven Spielberg, experience an adventurous story inspired by real life events.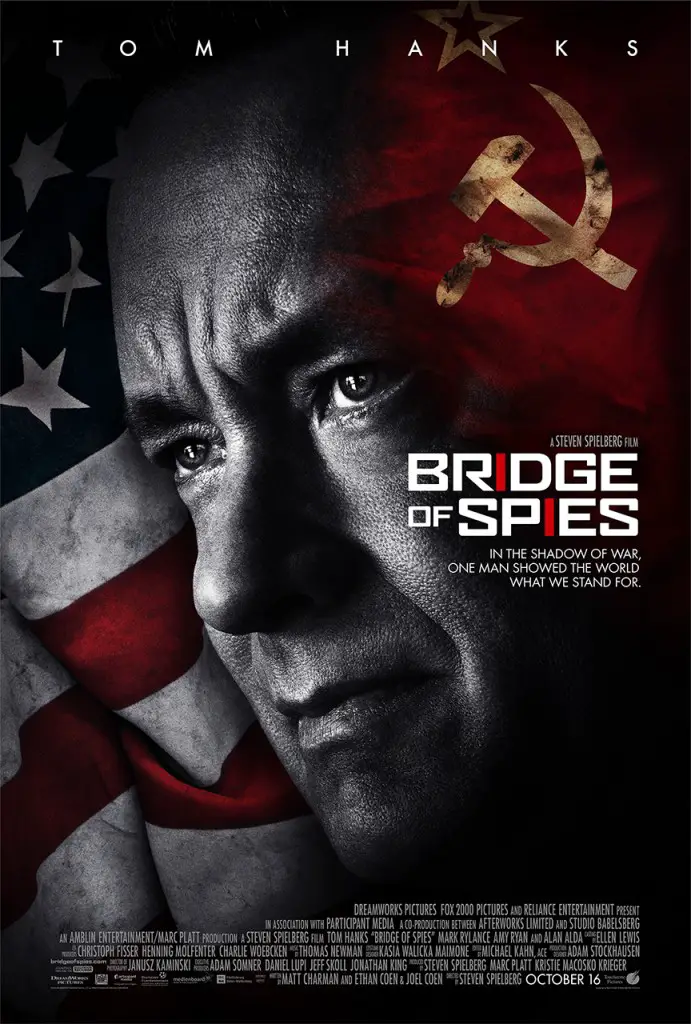 Watch as actor Tom Hanks portrays a character on-screen, who is placed in the middle of a tough situation. He uses his knowledge of being a lawyer to help rescue a man captured during the Cold War.
In the 1950s during the early stages of the Cold War, tensions are rife between the U.S. and USSR, so when the FBI arrests Rudolf Abel (Mark Rylance), a Soviet agent living in New York, the fear and paranoia only escalate. Charged with sending coded messages back to Russia, Abel is questioned by the FBI but refuses to cooperate, declining their offer to turn on his country, and is detained in federal prison pending trial.

The government, in need of an independent attorney to take on Abel's defense, approaches James Donovan (Tom Hanks), an insurance lawyer from Brooklyn. But Donovan, a former prosecutor at the Nuremberg trials and highly regarded within the legal community for his profound skills as a negotiator, has little experience with allegations of this magnitude and isn't eager to get involved. Advocating such a deeply unpopular defense would make him a public figure and could subject his family to scrutiny, disdain and even, potentially, danger
Bridges of Spies hits theaters on October 16, 2015.
Check out a few of these brand new clips from the film below.
Enjoy!