The application acceptance period is now open for the 2016 Disney Dreamer Academy. 100 high school students will be selected nationwide to take part in 'an innovative, outside-the-classroom, educational mentoring program.'
According to Disney Parks Blog, the application deadline is set for October 30. Those that apply are asked to fill and answer a variety of questions.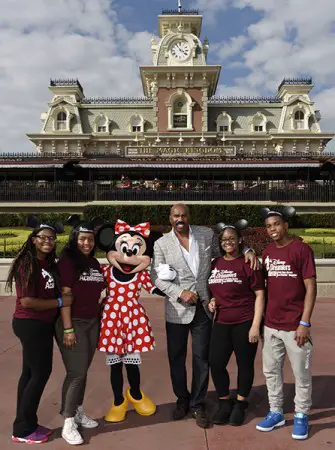 Participants that are selected will have the chance to take an all expense paid trip to the Walt Disney World Resort. Winners will take part in a variety of activities and workshops from March 3-6, 2016 at the resort.
Entering the search for its ninth class of Dreamers, Disney Dreamers Academy continues to hold true to its mission to inspire and fuel the dreams of teens, help them discover a world of possibilities and help them prepare for the future. Each year, students participate in hands-on, full-immersion workshops related to a variety of career paths, ranging from animation to zoology. Each participant learns important skills such as communication techniques, leadership values and networking strategies.
If you or someone you know is interested in applying, please click here for more details.