Brand new light up Made With Magic sippers are heading to the Disneyland Resort. Disney Parks Blog has announced that light up Fantasmic! and World of Color sippers will be available starting July 17.
Sipper cups will vary in price; $28.00 with a beverage and $25.00 without a beverage.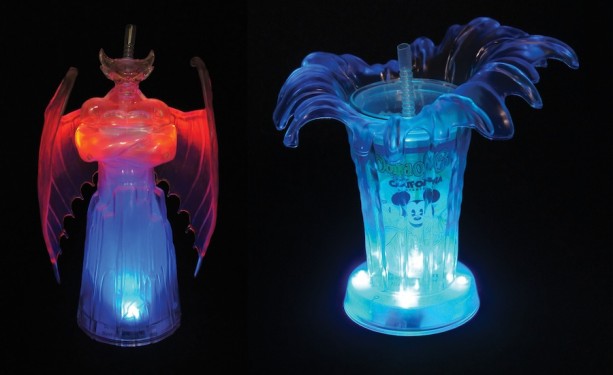 "Fantasmic!" sippers:
Glow Carts
The Golden Horseshoe
Stage Door Café
Ship to Shore Marketplace
River Belle Terrace
French Market Restaurant
Mint Julep Bar
Blue Bayou Restaurant
Hungry Bear Restaurant
Harbour Galley
Aladdin's Oasis
"World of Color" sippers:
Glow Carts
Smokejumpers Grill
Mad T Party
Studio Catering Co.
Cocina Cucamonga Mexican Grill
Pacific Wharf Café
Lucky Fortune Cookery
Fillmore's Taste-In
Cove Bar
Paradise Garden Grill
Bayside Brews
Enjoy!