On Monday, news was released in regards to the re-themed Lugi attraction in Disney California Adventure Park's Cars Land. Disney Parks Blog's Erin Glover let readers know that the attraction is set to open early of next year.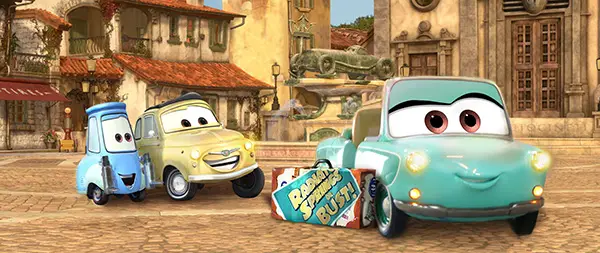 Following the story line, Lugi has invited his cousins from Carsoli, Italy, to come on by and visit Casa della Tires. In doing so, this re-themed attraction will be called Luigi's Rollickin' Roadsters.  As to what we can expect; "they will demonstrate the dances of their village with Cars Land guests."
Stay tuned for more new as it breaks.
What are your thoughts so far about this announcement?
Here is a quick look at the past attraction in this location.
Enjoy!