The month of August is almost upon us. You know what that means? A brand new month of Disney Parks pins.
On Friday, a brand new list of pins for both the Walt Disney World Resort and Disneyland Resort was released.
Take a look at the pins in the images below to see what's new. Also, please note that more pins are usually released throughout the month, even though they may not be in the image below. You'll have to keep an eye. If you are new to the pin trading world, pins are usually released on Thursdays.
See any pins you would like to add to your collection?
Happy pin hunting!
Walt Disney World Resort: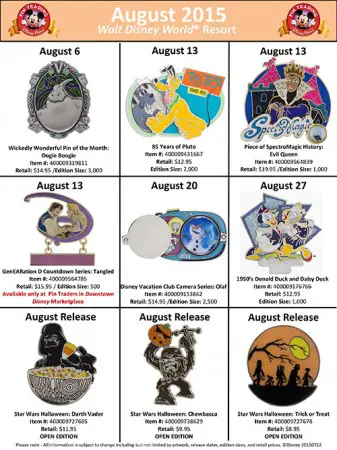 Disneyland Resort: