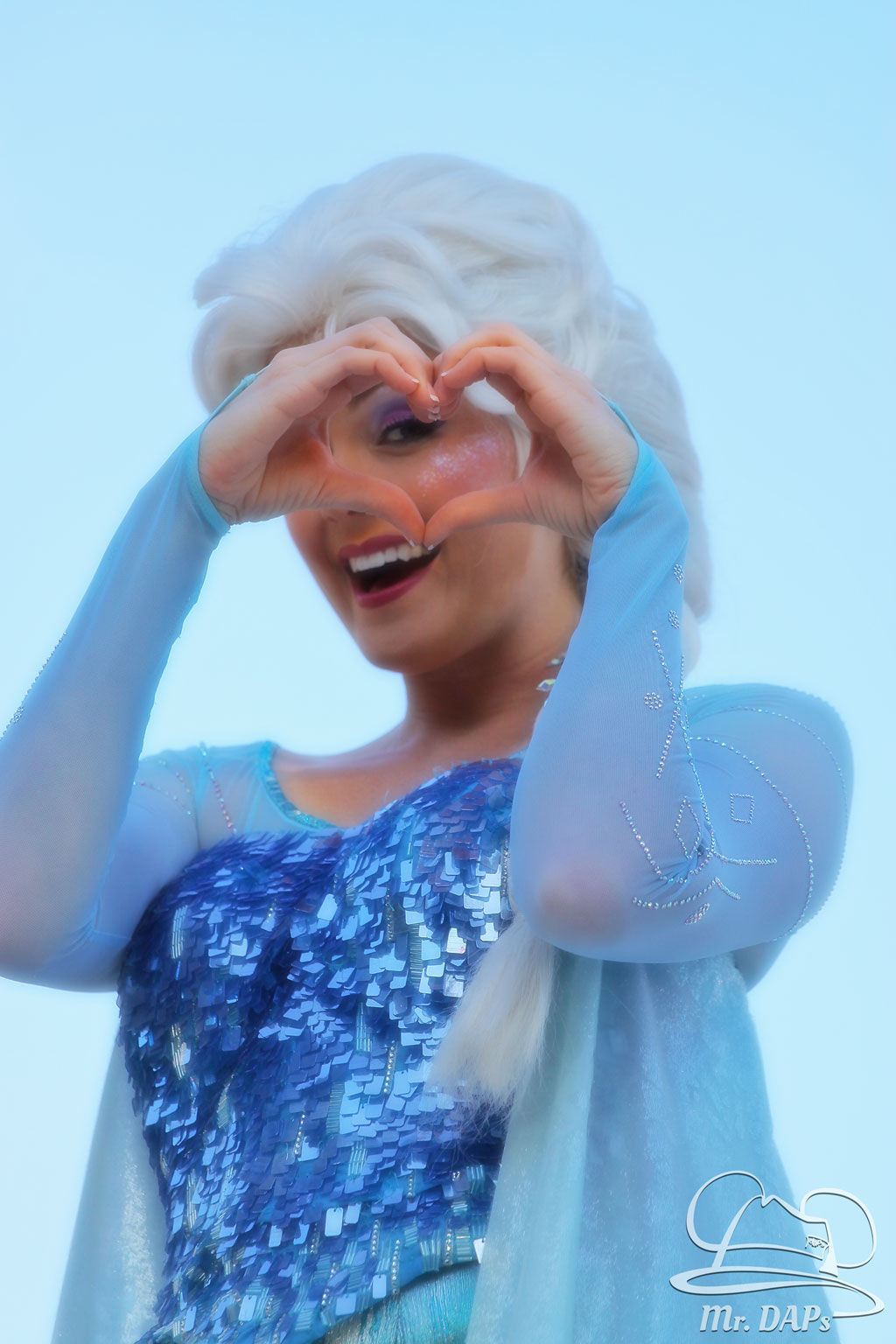 The Frozen pre-parade before Mickey's Soundsational Parade has become a favorite for many Frozen fans visiting the Disneyland Resort. It's a great opportunity for fans young and old to get to see Queen Elsa and Princess Anna, especially if they decided not to make the trek over to Disney California Adventure to meet them personally. This picture was taken on a recent Sunday as Elsa showed that her heart really isn't frozen at all. And really… with the cute kid that was next to me, I don't see how anyone's heart could be frozen.
What's your favorite character to see along the parade route? There are a lot of options. Let me know below who your favorites is and why.
Make it a GREAT day!