It is not too early to plan a special Mother's Day. May 10 marks this year's Mother's Day and what is a better place to celebrate than the Disneyland Resort! The resort will offer many treats to make the day great. Disney Parks Blog has listed off several dining locations as well as a few tasty sweets, only offered on May 10.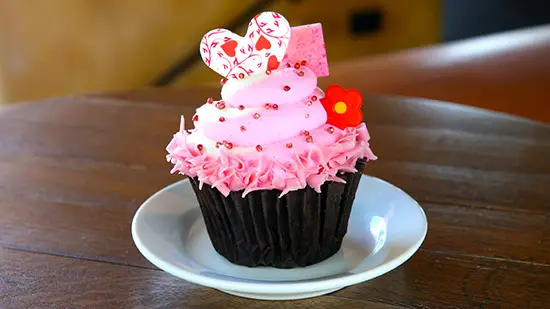 First off, Mother's Day Buffet Brunch is to be offered at Storyteller's Café, Disney's PCH Grill and Goofy's Kitchen. If you are interested it is best to make reservations. For reservations, please call 714-781-DINE or visit Disneyland.com/dine.
As for other dining locations, let's take a look at these special offerings:
Disneyland Park:
Carnation Cafe – Teriyaki Honey Grilled Salmon with Spinach Orzo
Bengal Barbecue – Jambalaya Skewer
Stage Door Café – Lemon blueberry funnel cake
Jolly Holiday Bakery Café – Specialty red velvet cupcake
Blue Bayou Restaurant – Crayfish and herb-crusted roasted sea bass on top of angel hair pasta, tossed with vine-ripened tomato fennel sauce, asparagus spears and herb tomatoes
Disney California Adventure Park:
Carthay Circle Restaurant –  "Carthay Benedict" for lunch: two poached eggs served on grilled petit filet medallions, country corn bread and ranchero black beans, with poblano chili hollandaise
Fiddler, Fifer & Practical Café & Pacific Wharf Café – Specialty red velvet cupcake
Which would you like to try?