Dooney & Bourke fans, here is some exciting new merchandise! Disney Parks Blog shared photos on the new collection coming to the Disneyland Resort during the Diamond Celebration.
Coming this May is the Diamond Celebration themed collection. The pattern is themed with all things park related and will surely represent the iconic diamond. Please note that supplies are limited. There is currently no specific date of release, so be sure to keep your eyes open in the month of May.
Prices and styles are as followed:
Wristlet ($88),
Letter carrier ($178)
Satchel ($248)
Shopper tote ($268)
Also, arriving in July is that of a new embossed leather collection.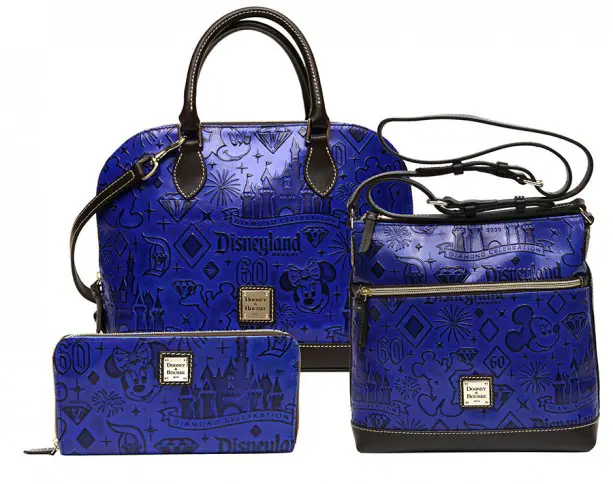 These items include:
Wallet ($228)
Cross-body ($248)
Zip satchel ($268)
Enjoy!