Monday morning, 300 Marvel fans attended the Disneyland Resort to see some of their favorite characters. On top of that, those in attendances had a chance to see an advanced screening of Avengers: Age of Ultron.
Fans arrived dressed in costume, ready to meet characters such as Captain America, Thor and Hawkeye.
Check out the photo below to see the fan event.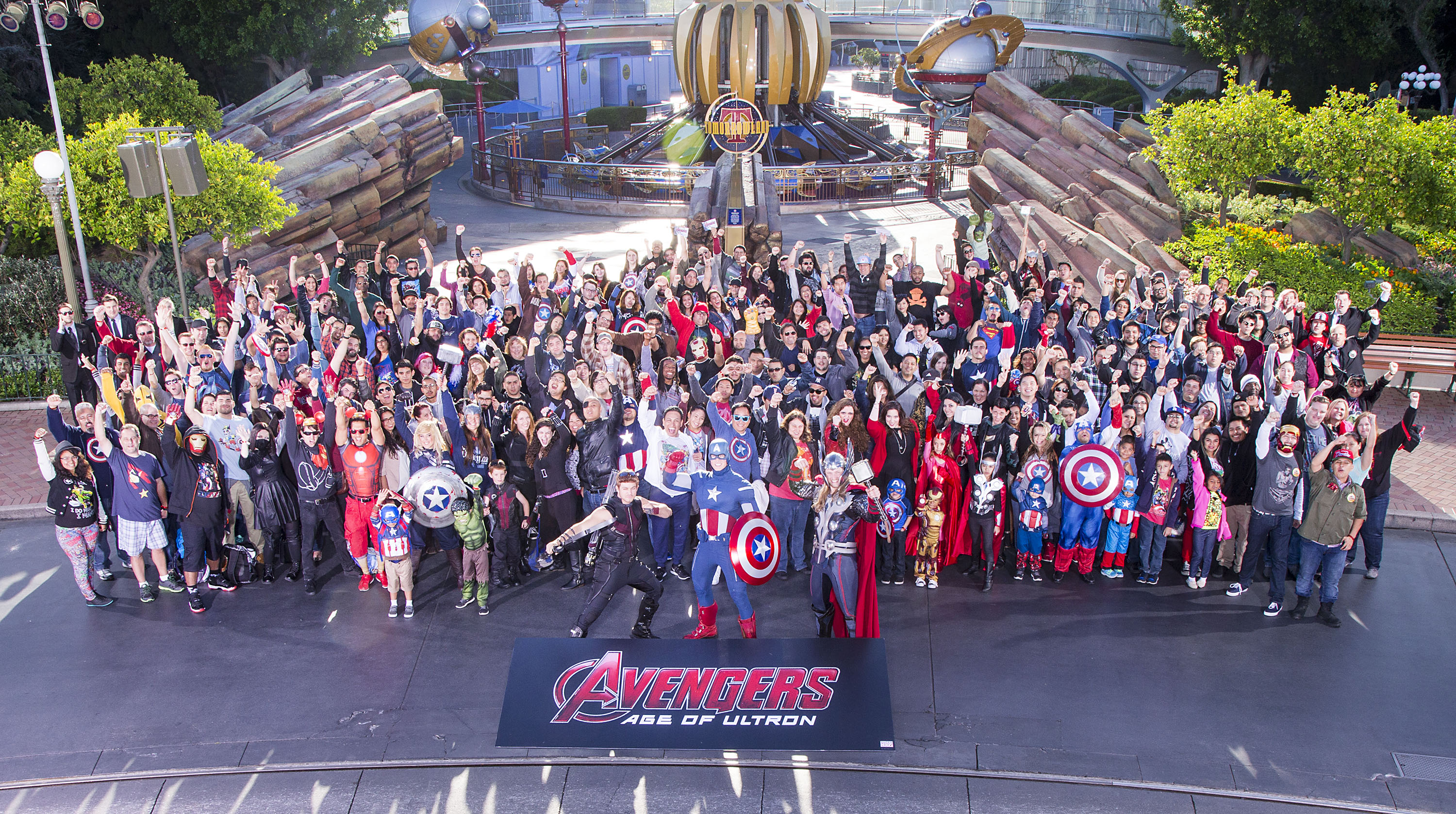 Marvel's Avengers: Age of Ultron hits theaters on May 1.
Marvel Studios presents "Avengers: Age of Ultron," the epic follow-up to the biggest Super Hero movie of all time. When Tony Stark tries to jumpstart a dormant peacekeeping program, things go awry and Earth's Mightiest Heroes, including Iron Man, Captain America, Thor, The Incredible Hulk, Black Widow and Hawkeye, are put to the ultimate test as the fate of the planet hangs in the balance. As the villainous Ultron emerges, it is up to The Avengers to stop him from enacting his terrible plans, and soon uneasy alliances and unexpected action pave the way for an epic and unique global adventure.