The newest and most recently talked about Disney Channel Original Movie, 'Descendants,' now has an official movie poster. The film which is set to debut later this year on the network features a diverse cast of teens that are the children of some of the most evil villains. In this poster we see main characters Carlos, Mal, Evie, and Jay.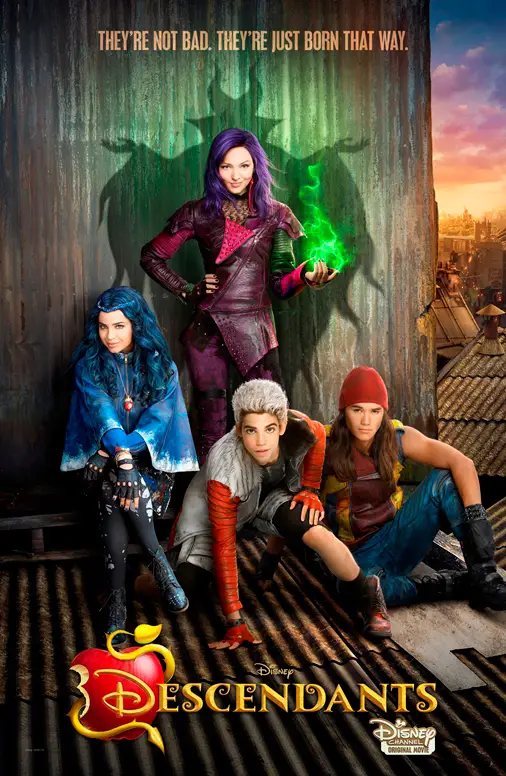 Disney Playlist share a quick plot summary:
In a present day idyllic kingdom, the benevolent teenaged son of the King and Queen (Beast and Belle from Beauty and the Beast) is poised to take the throne. His first proclamation: offer a chance at redemption to the trouble-making offspring of Cruella de Vil, Maleficent, the Evil Queen, and Jafar who have been imprisoned on a forbidden island with all the other villains, sidekicks, evil step-mothers and step-sisters. These villainous descendants (Carlos, Mal, Evie and Jay, respectively) are allowed into the kingdom to attend prep school alongside the offspring of iconic Disney heroes, including Fairy Godmother, Sleeping Beauty, Rapunzel and Mulan. However, the evil teens face a dilemma: should they follow in their nefarious parents' footsteps and help all the villains regain power or embrace their innate goodness and save the kingdom?
To get a sneak peek of the film, tune into the Radio Disney Music Awards on April 26th on the Disney Channel.
What are your expectations for the film?