Though the 2015 Star War Celebration in Anaheim may have just ended, tickets for 2016 event will go on sale Monday, April 20. The 2016 Star Wars Celebration will take place in England at the London Excel Center.
If you attended the event this year, you will know how much fun it was and all the exclusive first looks you were able to see. Things like autograph sessions with your favorite actor/actress, panels, games, merchandise and so much more.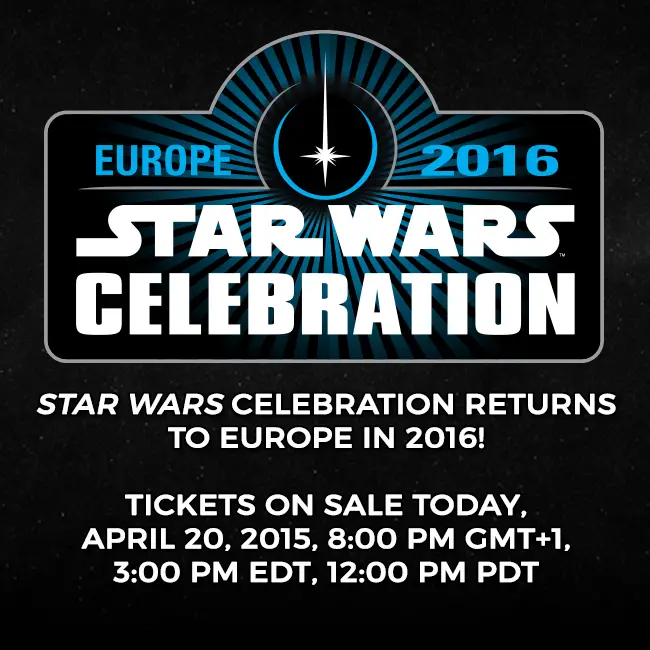 If you are interested in attending the 2016 Star Wars Celebration in Europe, please click here for tickets. The event will take place July 15-17, 2016.
What was your favorite part of the 2015 Star Wars Celebration?