by Jessica Prell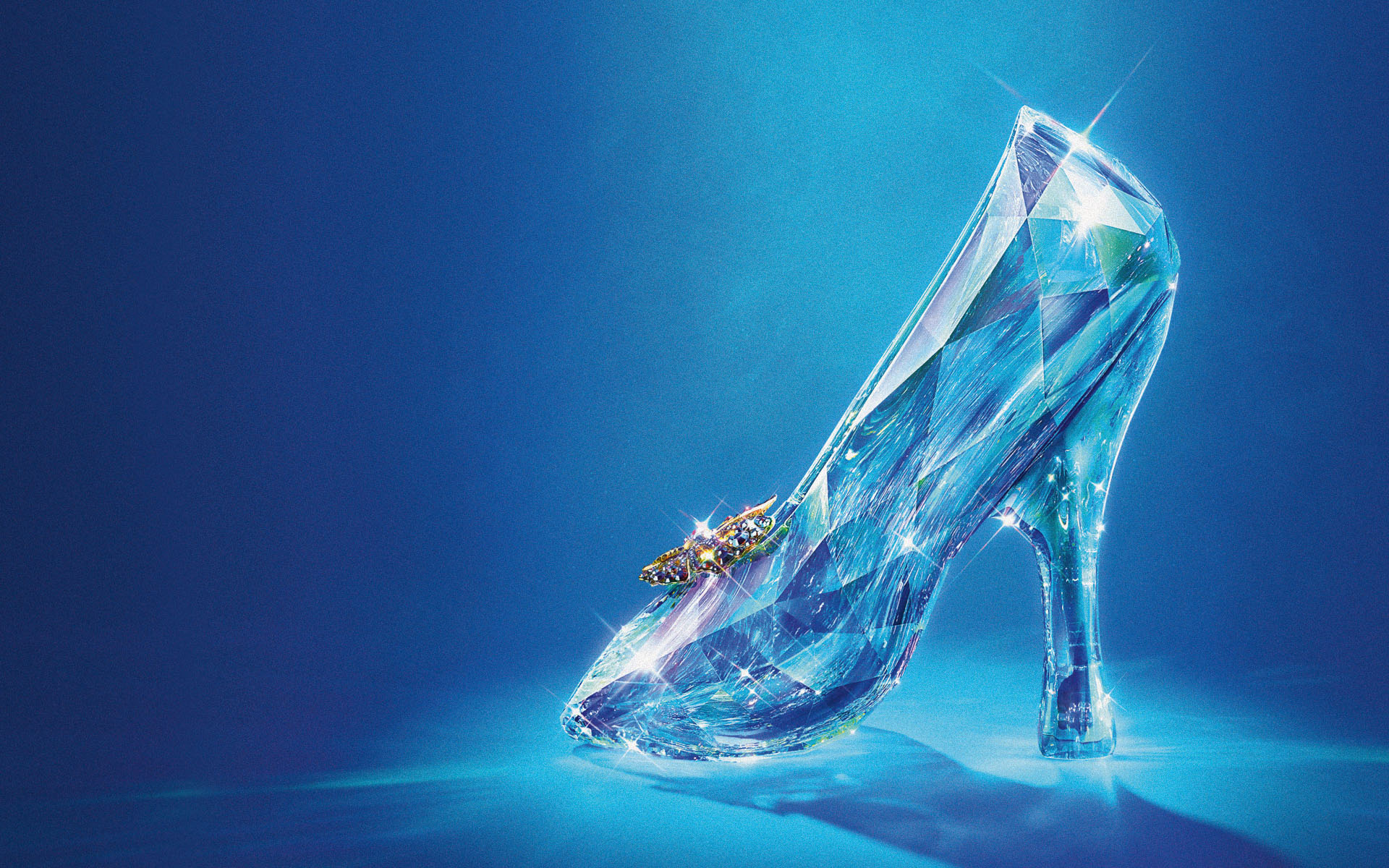 If you haven't heard yet, Cinderella's glass slipper got a bit of a makeover. Some of the world's biggest shoe designers took their turn at designing the classic princess' footwear.
1. Original Glass Slipper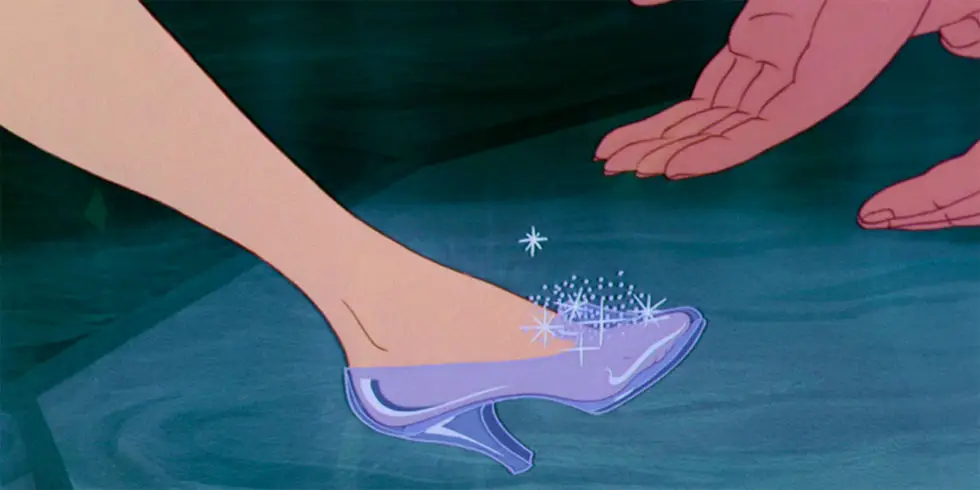 We'll start with the basic, the glass slipper as seen from the movie: Understated (as much as it can be for a glass slipper), practical (not too high of a heel), and that loafer-like front is actually really "current" right now. Who knew glass slippers could be timeless?!
2. Jimmy Choo:

Is it just me of does this shoe look insanely heavy. Don't get me wrong, it's a beautiful shoe…it just probably weights at least 10 pounds. That arch though…girl you better get some Dr. Scholl's because your feet are going to be hurting after thirty minutes of dancing. Good thing you only have till midnight.
 3. Salvatore Ferragamo: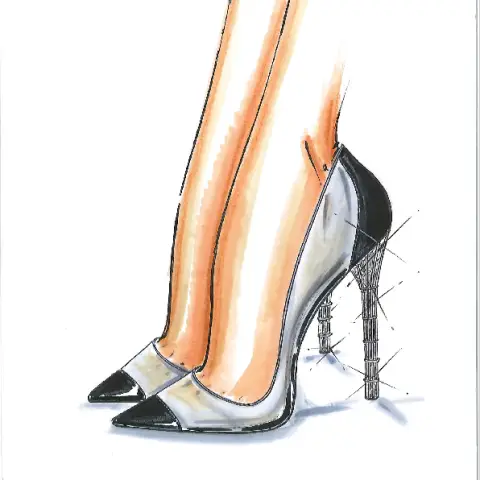 I actually really love these. Not only are these gorgeous with your ball gown (duh), but throw these on with a great pair of skinny jeans and you'll have an amazing outfit!  Dare I say you could even wear these to work? Great arch support, not too bad of a heal, and LOVE the black accents. It gives you a bit of an edgier twist to the overly delicate look of a glass slipper.

4. Nicolas Kirkwood: 
My inner five year old is in love with how glittery these shoes are. Seriously. These are the type of shoes you want to put on display because we all know you'll never be able to wear them.You pick them up: glitter explosion. You put them on: glitter all over your hands. You walk ten feet: notice the glitter trail behind you. Not only that, but look at the angle of you toes!! LOOK AT IT. Better stick to a step-touch girl because I don't think you'll be able to waltz in those. They look amazing though!
5. Charlotte Olympia:

If Lady Gaga had glass slippers…these would be them. Super simple, super basic…with an insane heel. What is that? Like 5 inches? At least! I don't really understand what the signature is doing…is that part of the shoe? Is it like a neon sign? Or is that just there for show? For as simple as this shoe design is, it's really confusing me. I'll just let Gaga have it.
 6. Alexandre Birman:
This is the shoe Cinderella would, for sure, wear at her wedding. It's also the one that most closely resembles the original slipper. Classic, timeless, and practical (without looking like your mom's heels). For some reason I feel like this glass is frosted, and that makes me really happy.
7.  Paul Andrew:
In his description of the shoe, the designer says that this shoe i made with "ivory suede". So..is it not glass? I mean, glass is probably not very comfortable, so suede is probably way more cozy. I like all the bling.
8. Renee Caovilla:
Elsa, how did your shoes get in here?!
9. Jerome Rousseau:
Now THESE you can wear anywhere. To the ball? Of course. On a date with Prince Charming? Amazing. To the grocery store? YES. These will go with anything and everything. Not to mention they look the most comfortable out of all the other designs. Someone finally realized that glass wasn't breathable and no one likes sweaty feet…wouldn't the glass fog?
 10. Stuart Weitzman:
A bootie?? Totally unexpected, and totally "in" right now! LOVE IT. I knew our girl Cindy was trendy. They give any ball gown some unexpected flare. The heel is a great height too! So stretch your legs because girl. you're going to dance all night!
Let's be real, ALL of these shoes are gorgeous and glamourous. I need them all in my life right now…but I think I may need heel walking lessons first. Why do all glass slippers have to be insanely tall stiletto heels!?
Jessica Prell of jessicaprell.com

Like any girl, Jessica loves shoes…but she also believes they need to be comfortable. When she isn't trying to add 2 inches to her height, she's writing on her blog(jessicaprell.com), acting, singing, or taking photos of coffee for Instagram (@littleprell). She enjoys boba milk tea, sarcastic hashtags, and a great face mask. It would make her happy if someone other than her Mom followed her on twitter- so please follow her too: @jessicaprell