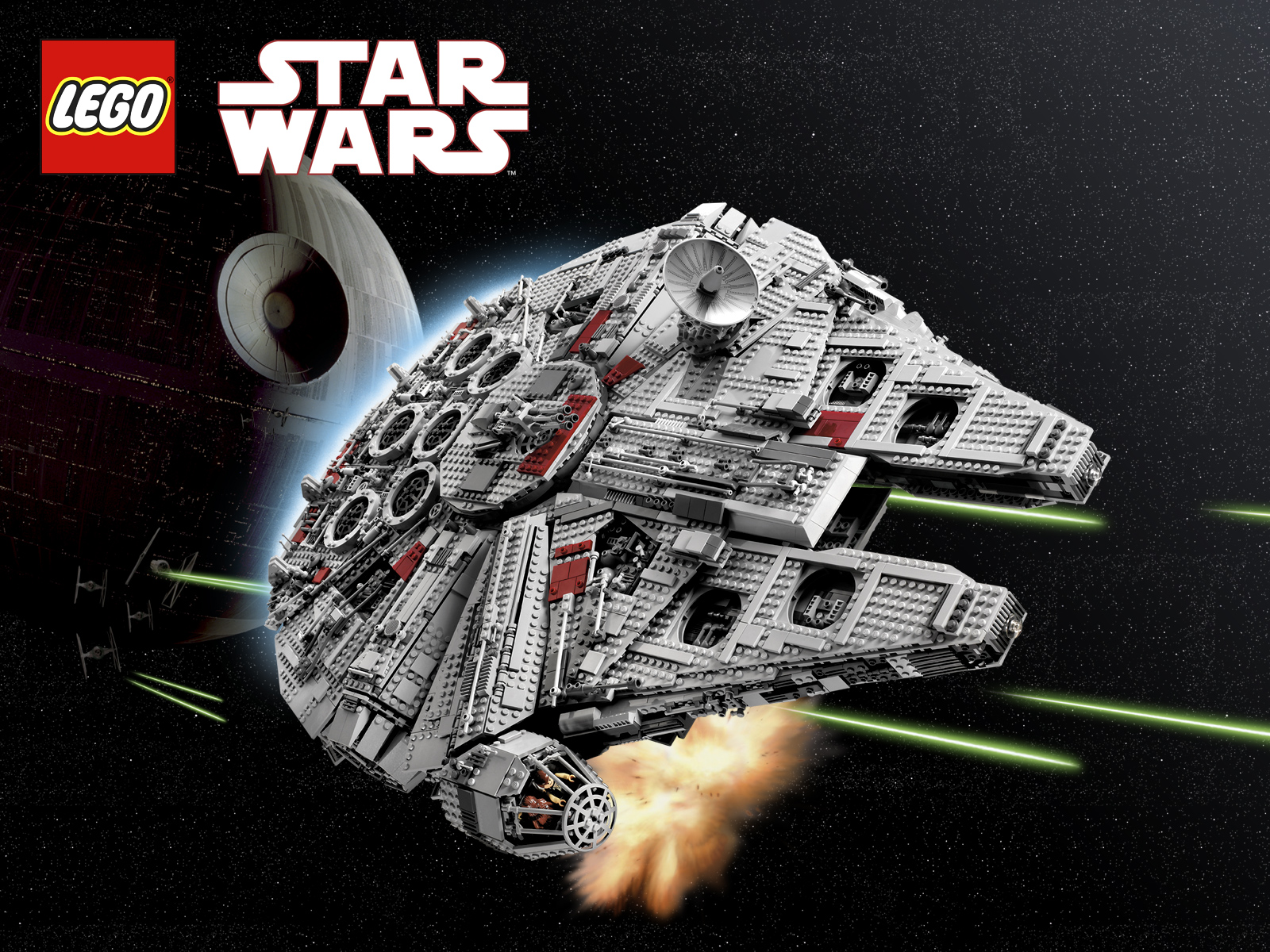 There are some AWESOME Lego Star Wars sets coming out. For those of us who have grown up loving both, this is a great time to be a Lego and Star Wars geek. Today, let's take a look at five (yes, there are a ton more that are awesome) of the Star Wars Lego sets that are coming out as Star Wars: Episode VII The Force Awakens gets closer and closer to being released. These are the five sets that would be sitting on the Geeks Corner set if money were no option.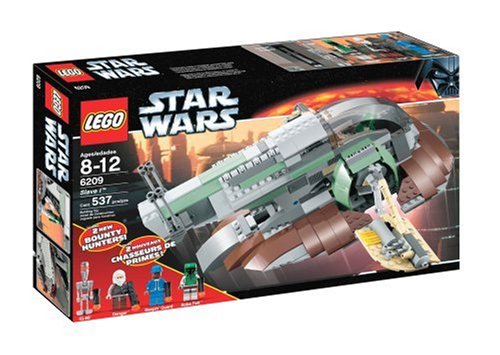 Lego Slave 1 – This is a recreation of Boba Fett's ship, as seen in Star Wars: Episode V The Empire Strikes Back.  If you were to think of iconic ships from Star Wars, I feel like this is definitely one that should be recognized. Here are a few fetures included with this set:
Replica of Boba Fett's ship from Star Wars Episode V: The Empire Strikes Back

Includes a rotating and self-leveling cockpit and foils, a trap door that opens up to drop space mines

Two side cargo compartments that store and drop rockets

Includes Boba Fett and Bespin guard Minifigs, and two new bounty hunter figures–IG-88 and Dengar

Includes 537 pieces

A cargo rack door that opens to fit a stenciled brick of Han Solo frozen in carbonite

A top hatch that opens and launches a large missile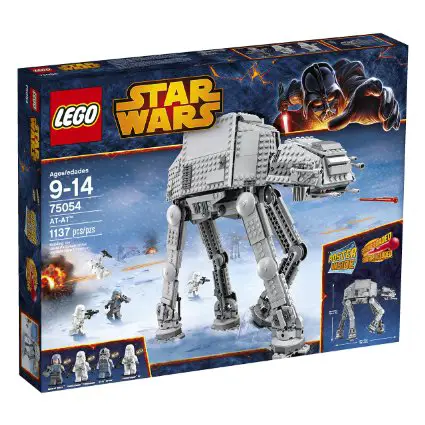 Lego At-At Walker – Another recreation from Star Wars: Episode V The Empire Strikes Back that also appeared in Star Wars: Episode VI Return of the Jedi.  This is also an iconic vehicle as one thinks about the Empire and their tools of intimidation and domination.
Includes 5 with assorted weapons and an accessory: AT-AT Driver, General Veers, Snow trooper Commander and 2 Snow troopers

Features a moving head with a cockpit for 2 and 2 spring-loaded shooters, possible legs and an opening body with switch-operated trap door

Weapons include a blaster pistol and 3 blaster rifles Also includes an electro binoculars element

Measures over 12″ (33cm) high, 12″ (32cm) long and 4″ (11cm) wide

Match against the 75049 Snow speeder (sold separately) to recreate the classic Battle of Hot!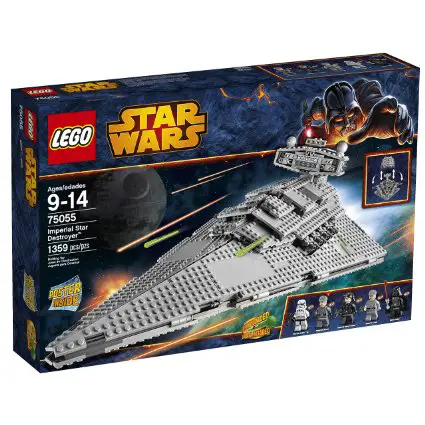 Lego Imperial Star Destroyer – The second ship ever seen in a Star Wars film, the Star Destroyer is the backbone of the Imperial fleet. Some version of it has appeared in every Star Wars movie to date (we'll see about the next one). They are both menacing and powerful!
Includes 6 with assorted weapons: Darth Vader, Imperial Officer, 2 Storm troopers, Imperial Crew and Imperial Navy Trooper

Also includes 2 new figures unique to this set: Emperor Palpating Hologram and a Mouse Droid

Weapons include 2 blaster rifles and 2 blasters

Play out classic Star Wars scenes with the Dark Lord of the Seth, Darth Vader!

Measures over 7″ (19cm) high, 19″ (50cm) long and 12″ (33cm) wide
Lego Super Star Destroyer –  I thought that the Star Destroyer was awesome and then I saw the Super Star Destroyer as the Darth Vader's command ship and then another one as Emperor Palpatine's flagship of the Imperial fleet and whoa… those things are huge! They are sleek and deadly, exactly as the Emperor would require for his flagship… or Darth Vader would use to intimidate the Rebels…and his own troops.
Includes Darth Vader, Admiral Piett, Dengar and Bossk minifigures and also includes IG-88 figure

Center section lifts off to reveal command center

Includes display stand and data sheet label

Measures nearly 50 inches (124.5 cm) long and weighs nearly 8 pounds (3.5kg)

3152 pieces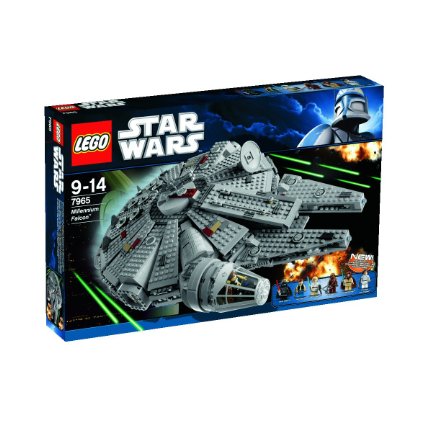 Lego Millennium Falcon – Let's face it, this is the best ship in Star Wars without question. It can make the Kessel Run in less than 12 parsecs! I can't wait to see it's return in the next Star Wars movie later this year and I would love to have it sitting on my desk. It may not be the prettiest or most polished ship in the franchise, but it sure is the most beautiful!
Includes 6 minifigures: Han Solo, Luke Skywalker, Chewbacca, Ben Kenobi, Princess Leia Organa and Darth Vader with assorted weapons

Features opening hull, detailed interior, twin flick missiles, rotating laser cannons, detachable cockpit cover, chairs, cup, control panels and game board

Flick-fire the twin missiles!

Measures over 15″ (38cm) wide and 4″ (10cm) tall

Ages: 9 – 14
This is a fantastic time to be a Star Wars fan. I know I've said that before and I'll definitely be saying that again. I'm excited! It's like being a kid in a candy shop…but the candy shop is all Star Wars stuff and awesome! If you do get any of these sets, I'd love to see a photo of it completed! Maybe we'll even share your photo on Geeks Corner!
So the question must be asked, which one is your favorite set that I included today? Did I miss a set that you thought should be included? Let me know in the comments below!
Make it a GREAT day!