Jump to recipe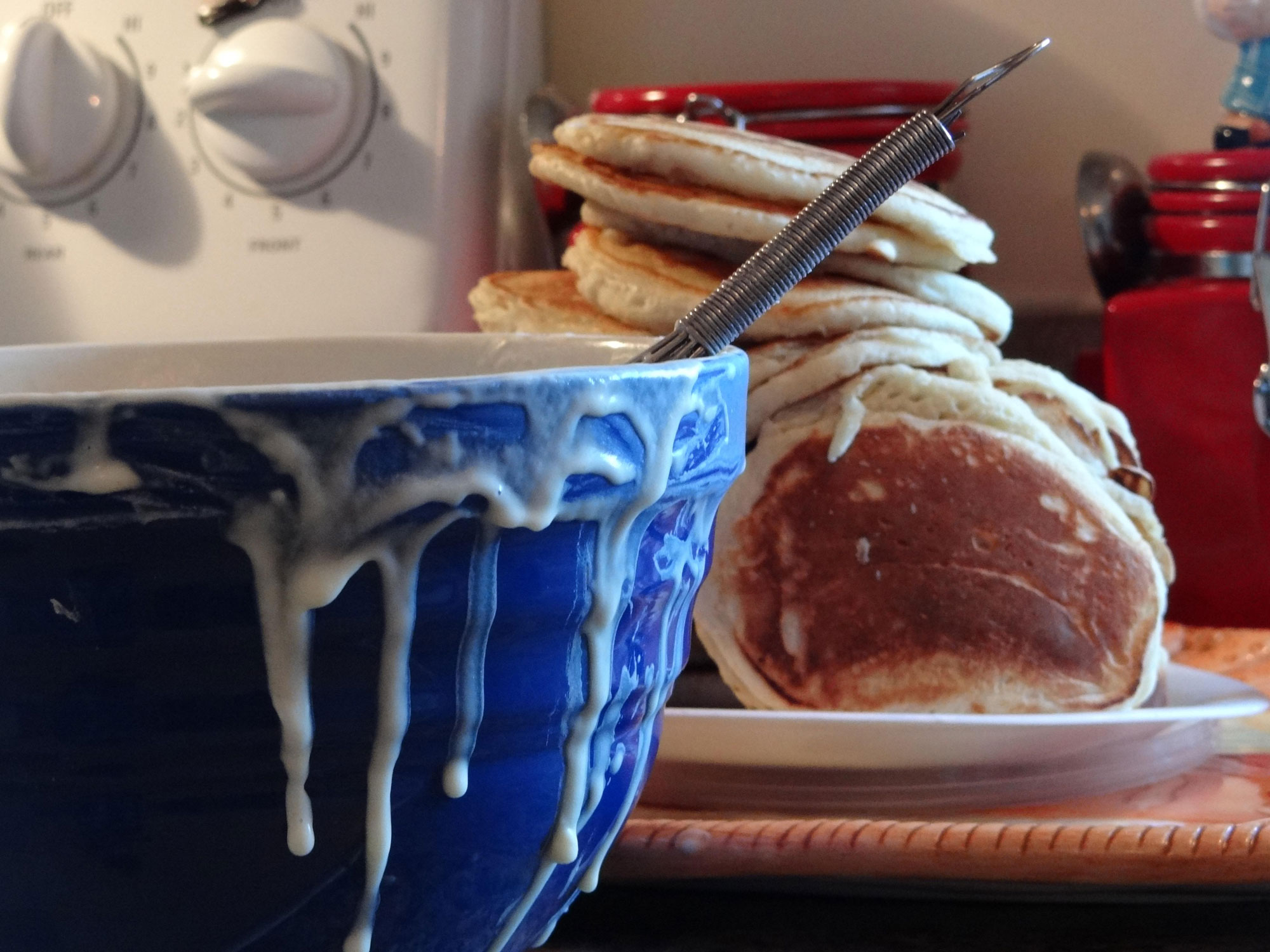 Happy Pancake Day (or perhaps more officially, Shrove Tuesday)!
For those that celebrate Lent, this is the last day before it begins and in some countries it is the traditional day to eat pancakes. I personally love this idea as I'm a big fan of pancakes… just ask my brother.
Ask some other friends and you'll quickly discover that I'm also a huge fan of Nutella. Put the two together and I am an incredibly happy camper. As we celebrate Pancake Day (no, not national pancake day. That is the IHOP one), I thought I would share with you a couple of pancake treats from my kitchen.
Ingredients
Pancakes
1 1/2 cups all purpose flour
3 1/2 teaspoons baking powder
1 teaspoon salt (I just guesstimate on this)
1 Tablespoon sugar
1 1/4 cups milk or make into buttermilk with 1 tablespoon white vinegar and let stand for 5-10 minutes
1 egg
3 Tablespoons melted butter
Crepes
1 cup all purpose flour
2 eggs
1/2 cup milk
1/2 cup water
1/4 teaspoon salt
2 Tablespoons melted butter
Toppings
Sugar (whichever type you choose)
Nutella
Bananas
Strawberries
Syrup
Whipped Cream
Butter
Instructions

Pancakes
Mix dry ingredients together with a whisk or mixer (I like to do it by hand)
Add wet ingredients and mix until smooth
Lightly grease a griddle and turn on medium high.
Put 1/4 cup of mix per pancake on griddle
When there are bubbles throughout the top, flip the pancake (should be golden brown)
Take pancake off when golden brown on both side and set aside or serve.
Crepes
Mix dry ingredients.
Add eggs and gently mix.
Add rest of wet ingredients and stir until smooth (should be much thinner than pancakes)
If you REALLY want to do it right, put in the refrigerator for an hour at this point.
Lightly grease a griddle and turn on medium high
Put 1/4 cup of mix per crepe on griddle
Tilt the pan in a circular motion to create an even circle for the crepe
Crepes shouldn't bubble so cook for about 2 minutes
Flip with a flexible spatula (should be light brown)
Serve when other side is light brown as well.
Toppings
Choose your toppings to place on a pancake or to be wrapped inside a crepe. With pancakes it can be fun to layer them with the different toppings inside. My personal favorite though is to fill a crepe with Nutella and Banana (I had this first in Paris near the Eiffel Tower so it will always be special). The other way I had crepes in Paris was just with sugar on them. Delicious!
© 2023 dapsmagic.com
I hope you enjoy celebrating Pancake Day! If you do, please take a picture and share it with me on twitter (@mrdaps) or share your experience in the comments below!
Make it a GREAT day!