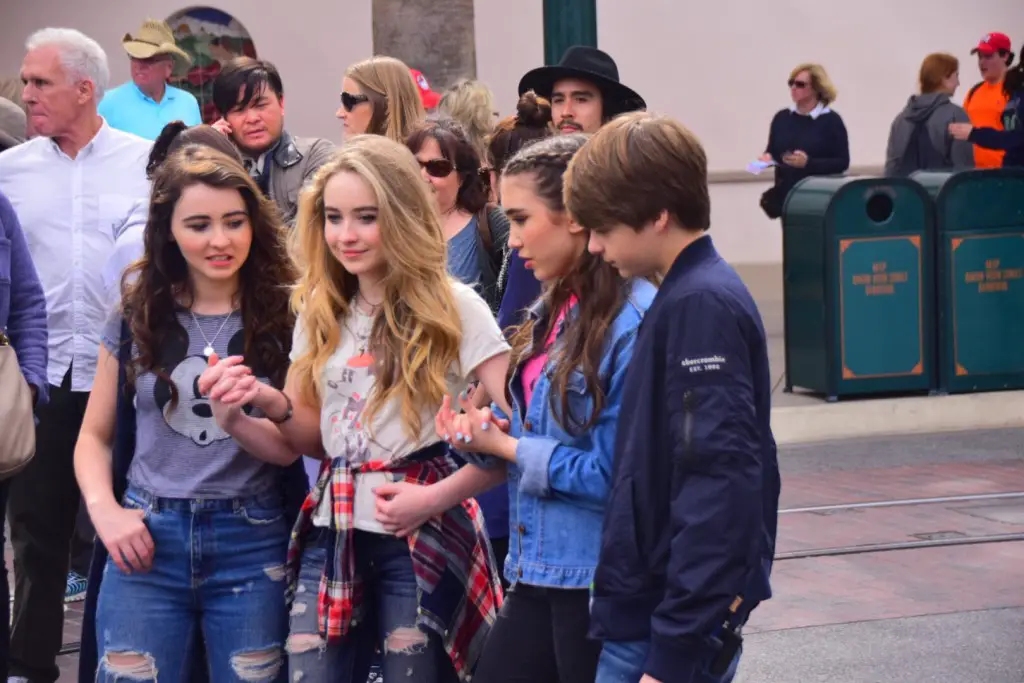 Sometimes there are providential times when visiting the Disneyland Resort. Many celebrities will visit the parks and guests can catch glimpses of them. Before describing a visit I had, I want to greatly express that celebrities are truly people like you and me. If you spot a star when they are just visiting it is best to leave them alone. If you try to take pictures with them or get autographs, it would be like someone disrupting your vacation. Yes, they are celebrities, but give them the blessing of having an enjoyable time at the park just as you would want.
But, if there is an entourage of camera crews taping the celebrities, then it's fair game, like the encounter I had.
I happened to visit DCA when there was a large crowd gathered around a camera and boom mic. When I got closer, I realized who everyone was watching: the cast from Girl Meets World. Specifically appearing were Rowan Blanchard, Sabrina Carpenter, and Corey Fogelmanis were at the park. They would be walking slowly towards Hollywoodland Backlot, momentarily stop for a picture, get a little video, and then move on.
It's fun to catch these little moments in the park. As a fan of the show, it was a real treat to see the stars in the moment. They seemed like they were having fun, despite it being work in the midst of a theme park. I was glad there wasn't a bad mob bombarding them.
Again, it's best to give people space even if they're celebrities. But, when there's a whole camera crew with them, it's fair game.