Today we present a special article from Heather King over at The Gluten-Free Girls blog. Here she spotlights gluten free dining at Disney California Adventure's Wine Country Trattoria. Enjoy!
Earlier this week, I was spoiled with a date night at Disney's Annual Passholder Event. Before we headed over to Disneyland for an evening of all the rides I love (for once, not my kids' favorites) with almost no lines, we stopped by the Wine Country Trattoria in California Adventure for an early dinner and parade view.
I was on my last few days of a doctor prescribed gluten binge, but my husband eats gluten-free… It was the perfect chance to scout out the gluten-free menu, and I mean a literal menu… The Trattoria has a separate "Allergy Friendly Menu", which lets guests know which items from the regular menu are free from specific allergens (some require modifications, such as gluten-free pasta). Make sure to read the correct column for your dietary need. We found ourselves accidentally looking outside of the gluten-free column a couple of times. Oops! While, in our experience, Disney chefs are well-trained and careful about cross contamination, careful enough that I trust them to feed Miss E, they do have a disclaimer on the bottom of the menu.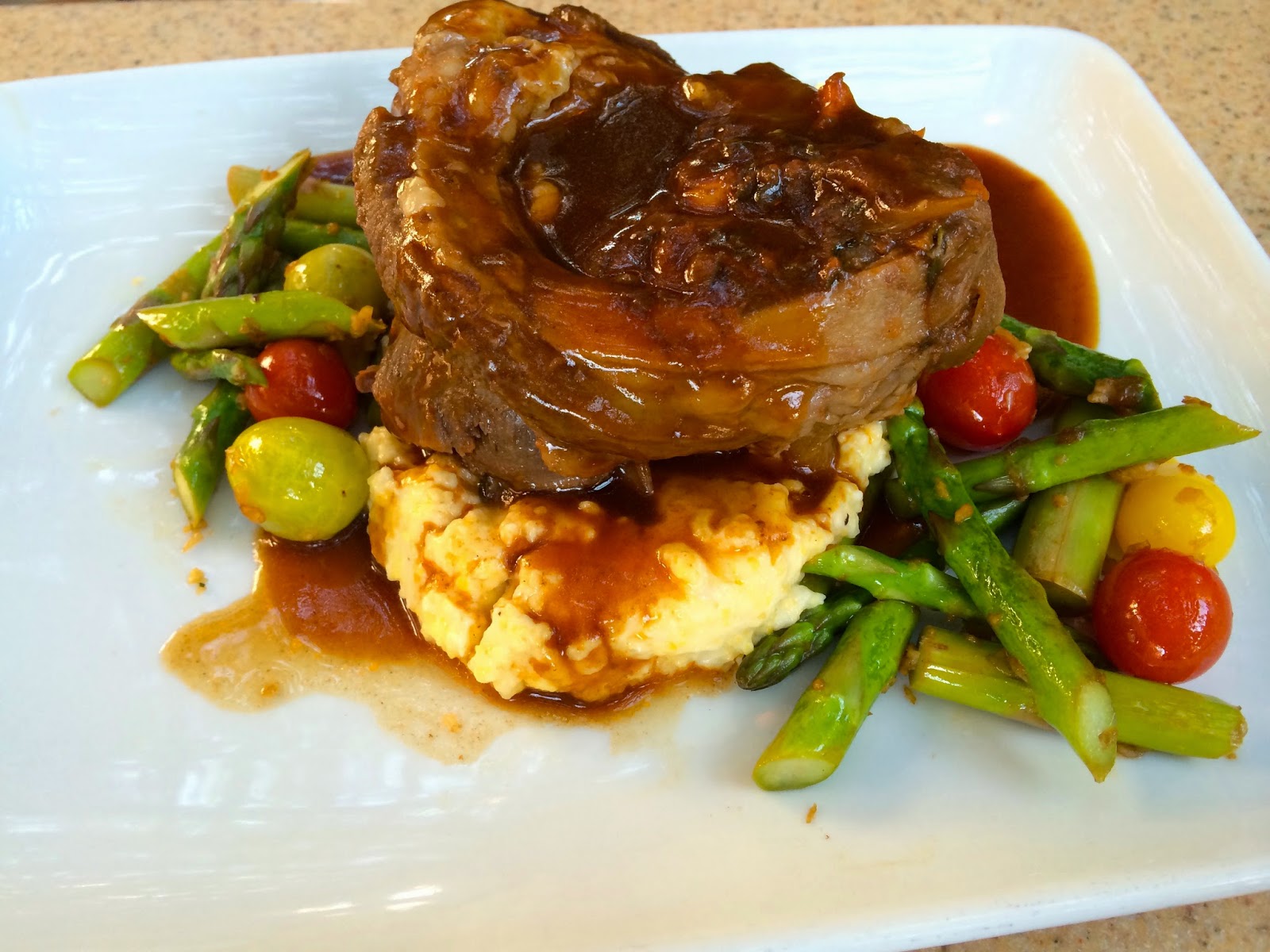 There was one notable difference eating with a gluten-free diner (hubby) versus a celiac, gluten-free diner (Miss E). With no medical condition, the chef was "missing". We simply asked for the gluten-free menu and the server took care of everything. In our previous gluten-free, Disney dining experiences with Miss E, a chef comes to the table when we mention celiac disease to the server. As a mama bear, I appreciate that Disney takes serious dietary needs seriously. I highly recommend mentioning to the server if you are requesting a gluten-free menu due to a medical condition like celiac disease or an allergy.
We are huge fans of oil, vinegar and house bread when eating at Italian restaurants, so the Trattoria was off to a great start when the server surprised my husband with gluten-free rolls before our entrees were served. Hubby ordered osso buco off the gluten-free menu, which was delicious. Fortunately, he's a great "sharer". I especially enjoyed the polenta. The price was impressive, I have not seen osso buco priced this low anywhere. At $19.99, it was almost the same price as my gluten-full penne bolognese. Special menu, taste, service, price, bread…. all gluten-free… the Trattoria had it all… even a warm fudge brownie on the menu, for which we sadly did not save room. I guess we have an excuse to go back with Miss E.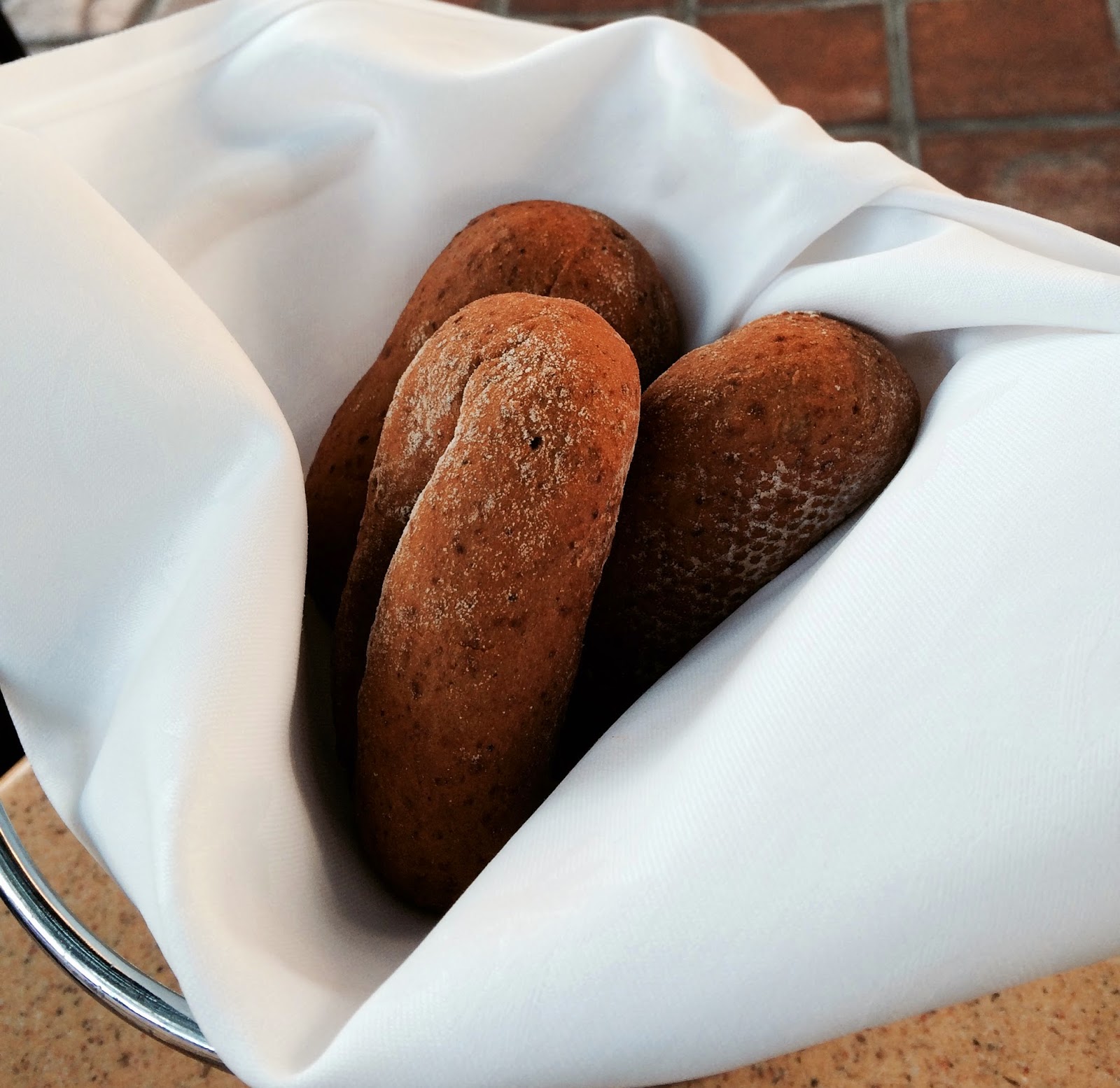 You can read about more of our gluten-free, Disney dining experiences in my previous post: Disney's Pixie Dust is Gluten Free. Tell me about yours! With my new (as of today) celiac diagnosis, I am on the hunt for more gluten-free, Disney dining treasures for Miss E and me.
*** Special thanks to Heather King for letting us share her article. Thank you!***