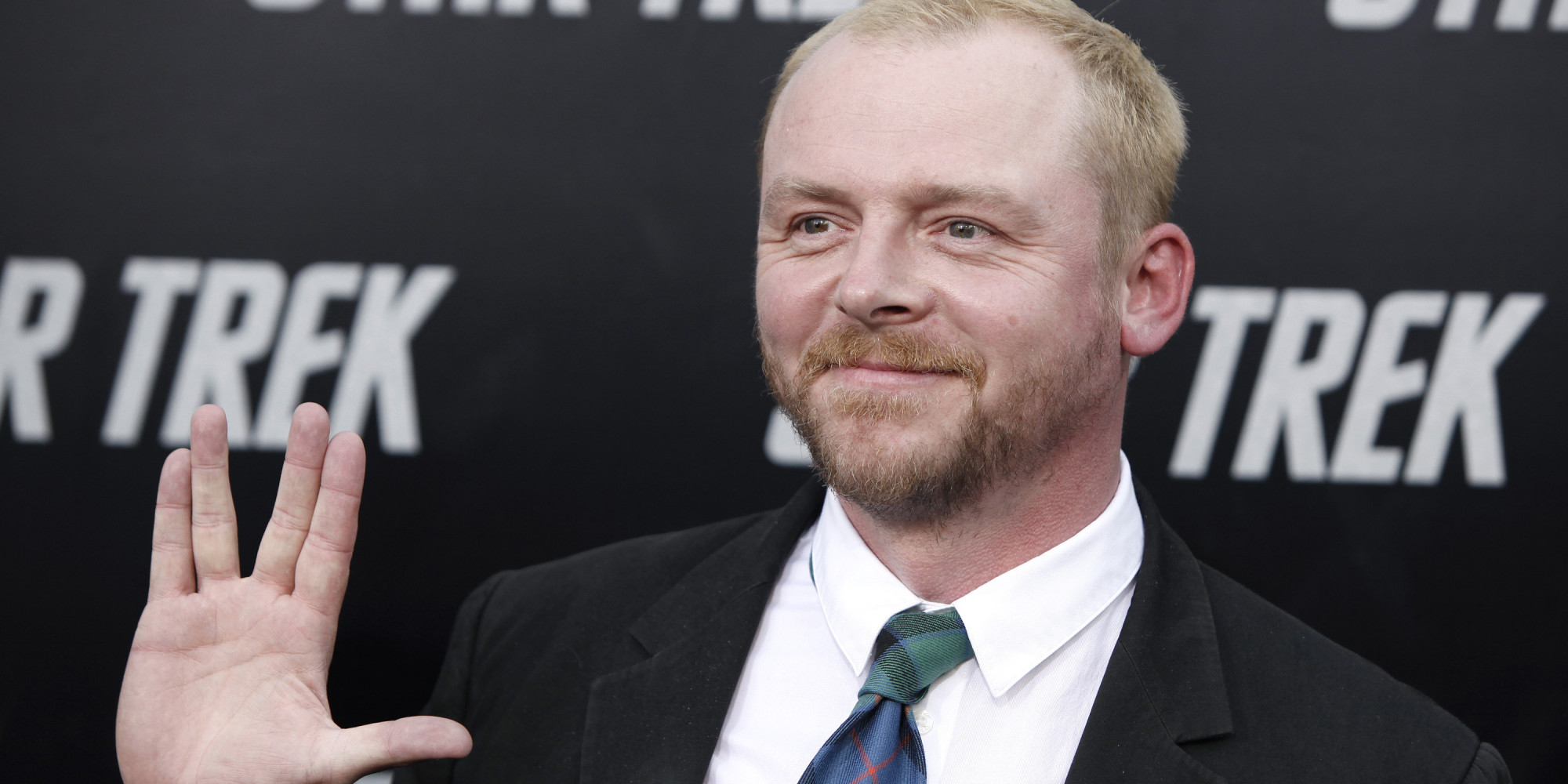 It appears that Scotty now is not only tasked with the job of beaming Captain Kirk and crew up to the Enterprise, but he is also writing the next adventure that the crew of the Enterprise will be experience. Deadline is confirming that Simon Pegg (Scotty) and Doug Jung (Creator of Dark Blue on TNT) will be co-writing Star Trek 3.  This comes after the recent announcement that Bob Orci would not be directing this movie and that Fast and the Furious 6's Justin Lin would take the helm instead.
The original Star Trek 3 was entitled The Search For Spock, it appears that this Star Trek 3 could be The Search for Star Trek. With the leadership of J.J. Abrams, the last two Star Trek movies seem to have had very clear direction and purpose. This movie seems to have gone all over the place. Paramount is trying to get this movie into theaters in 2016 to celebrate the 50th anniversary of Star Trek but at this point, if the writers are just getting started, that might be a bit of a stretch.  One does have to wonder if the powers that be are trying to figure out what Star Trek is going to look like and be going forward.
One odd point to notice as well, this story originally came from Doug Jung's brother Mike on Twitter and Tumblr where he said:
On today's episode of News That Bends the Fabric of Reality: my brother's co-writing the next Star Trek movie. http://t.co/z9rel9BhOQ

— Mike Jung (@Mike_Jung) January 19, 2015
After this initial tweet, it appears that Deadline did some homework and confirmed this news…. which Mike Jung then posted again as confirmation of his confirmation? It does all seem a bit strange. So what do you think of this most recent news? What do you think about the future of Star Trek? Both Simon Pegg and Doug Jung have solid writing credentials. According to Deadline, the process is just getting started for the two of them. IF things go as they have been reported (we'll see how solid this reporting has been I guess), filming should begin on April 8, 2015 and Star Trek 3 should be warping to theaters on July 8, 2016.
What are your thoughts on these most recent developments?
Make it a GREAT day!