Knott's Berry Farm and Susan G. Komen Orange County are partnering up for the second year in a row for "Knott's Berry Farm for the Cure." This campaign will raise money for breast cancer awareness, research and services. Taking part from now until March 27, visitors to Knott's Berry Farm can purchase a special theme park "Pink Ticket" online, with a portion of proceeds going to Komen Orange County.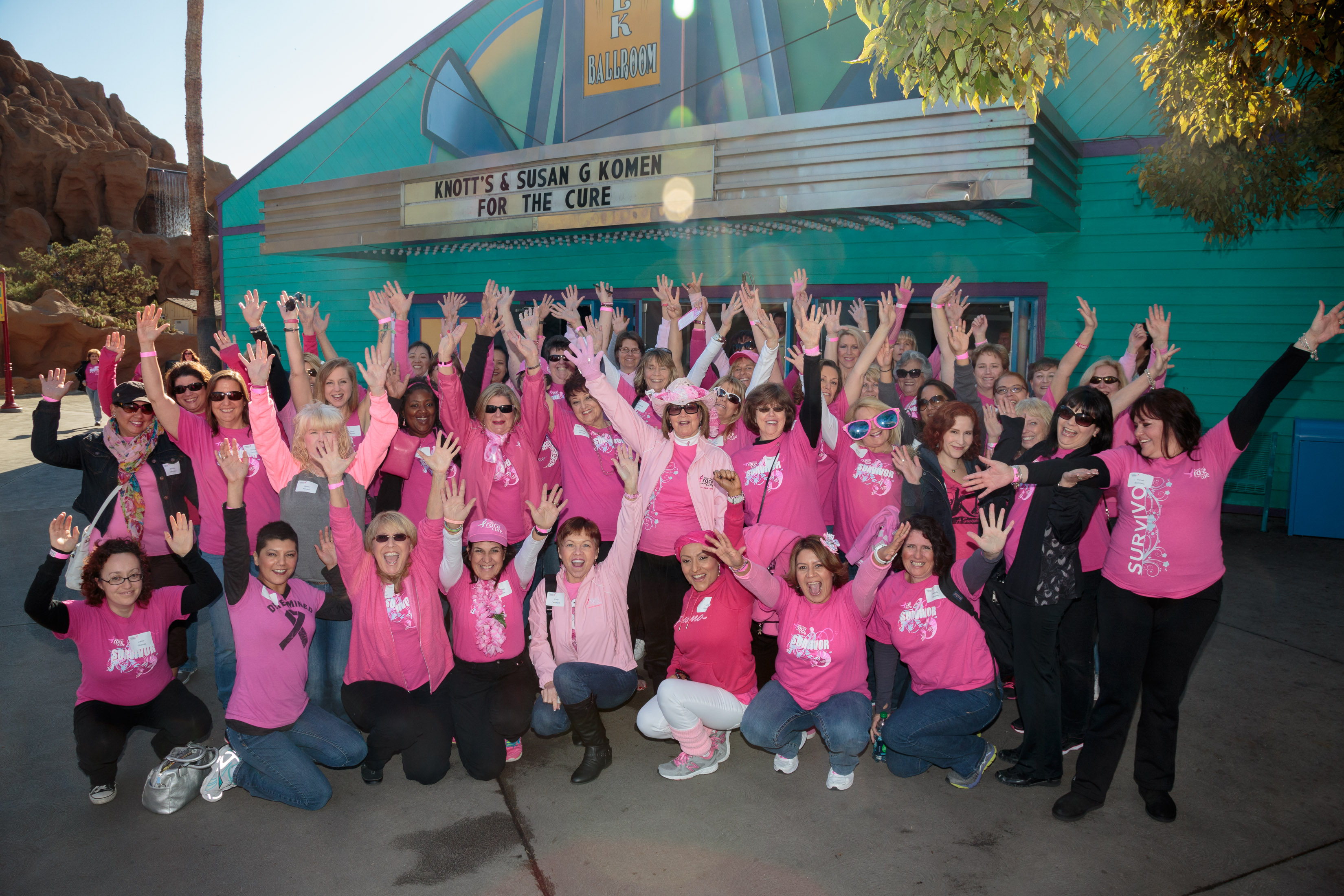 During these three months, certain attractions and parts of the park will be themed pink in honor of the event. Waterfalls at the Knott's Berry Farm Main Gate, Camp Snoopy and Calico Mine Ride will be pink. In addition, special merchandise such as t-shirts and canteens will be available. Proceeds of these items will also go to the cause.
Throughout the past five years, the Cedar Fair Entertainment Company has raised more than $1 million for the Susan G. Komen Foundation. Being the second year at Knott's Berry Farm, this campaign is to be very beneficial to Orange County.
"We are honored to continue such a successful partnership with Knott's Berry Farm," said Lisa Wolter, executive director of Komen Orange County. "Without the ongoing support from our community, local access to breast health and breast cancer services for women and men would be nearly impossible. Knott's gives us the opportunity to not only reach a diverse population, but to continue saving lives."
If you would like to take part in "Knott's Berry Farm for the Cure," please visit the park's website to purchase a "Pink Ticket." This special theme park ticket is $39 for adults and $35 for seniors and children. The campaign will run until March 27. For more information, please click here.