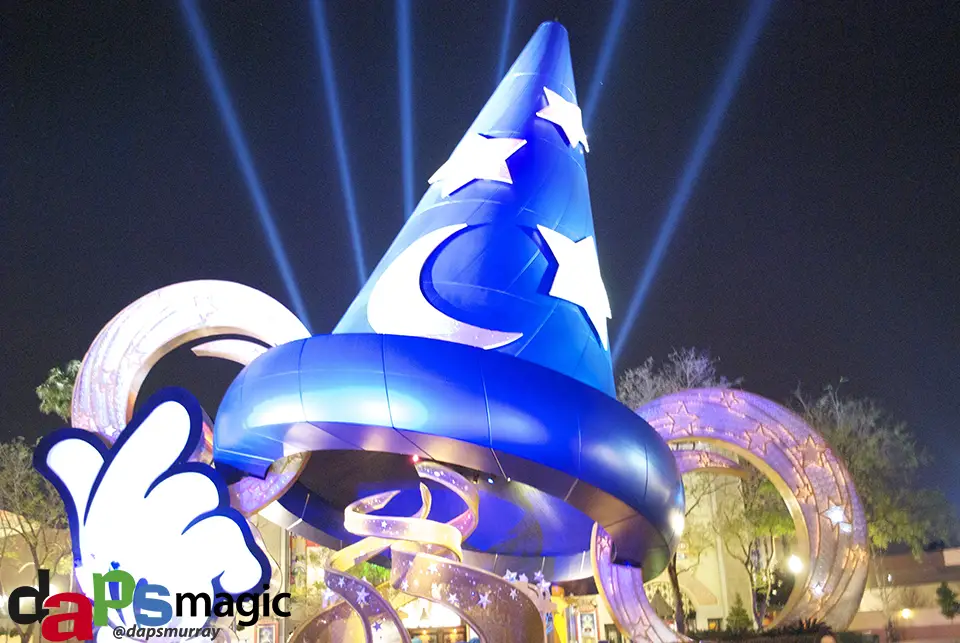 The infamous Sorcerer hat is coming down from Disney's Hollywood Studios starting tomorrow.  With all the press it's getting it makes me think of the rest of the park and the direction it's heading.  With the giant hat structure being dismantled, it seems like it will go back to the original look of the park.  But, is that what is really needed?  The original concept of the park was taking guests behind the scenes of a working studio.  That is far from the case now, so what should the park look like?
This theme park is poised for a big comeback.  The backlot tour is closed.  So is American Idol.  Shows that have been around from nearly the beginning are Beauty and the Beast and Little Mermaid.  Should those stick around?
Here's some thoughts of mine: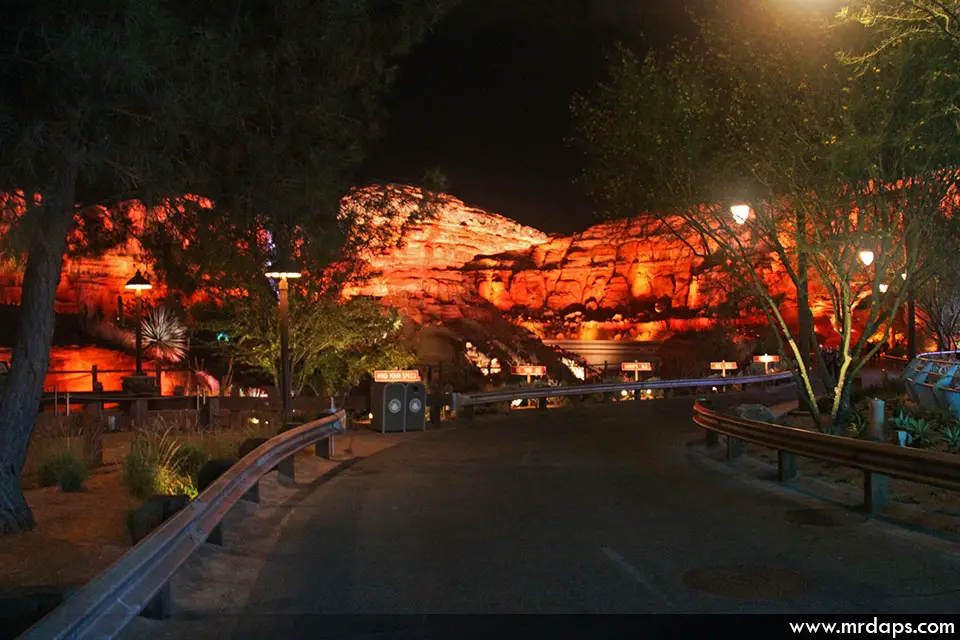 Cars Land.  Yes, there is great debate on whether this should be in the Florida park or not, but it has been a great hit at the Disneyland Resort and should be a solid hit in Florida.  More specifically, having Radiator Springs Racers would help grab and eat up crowds in the park.  A couple of caveats with my own idea is that Mater's Junkyard Jamboree and Luigi's Flying Tires are not that much of a hit, and maybe not needed as much.  Why not set up the main Radiator Springs road as a cross between a set and the greatly detailed area that DCA has?  Cut out the two attractions because it'll save money to add other things in the park, and they aren't needed as much.  That way you can have a couple of the buildings appear as facades for the set.  I know it sounds cheesy, but it would fit the current theme of the park to still being a studio.
The other con is that having a second huge attraction and land like this could steal from the west coast.  If the main reason people are going to Disneyland (probably not the case) is for Racers, they can get more bang for their buck, so to speak, at Disney World.  It could end up hurting DCA.  Although, for us passholders we'd see smaller lines for Racers.  Hmmmm.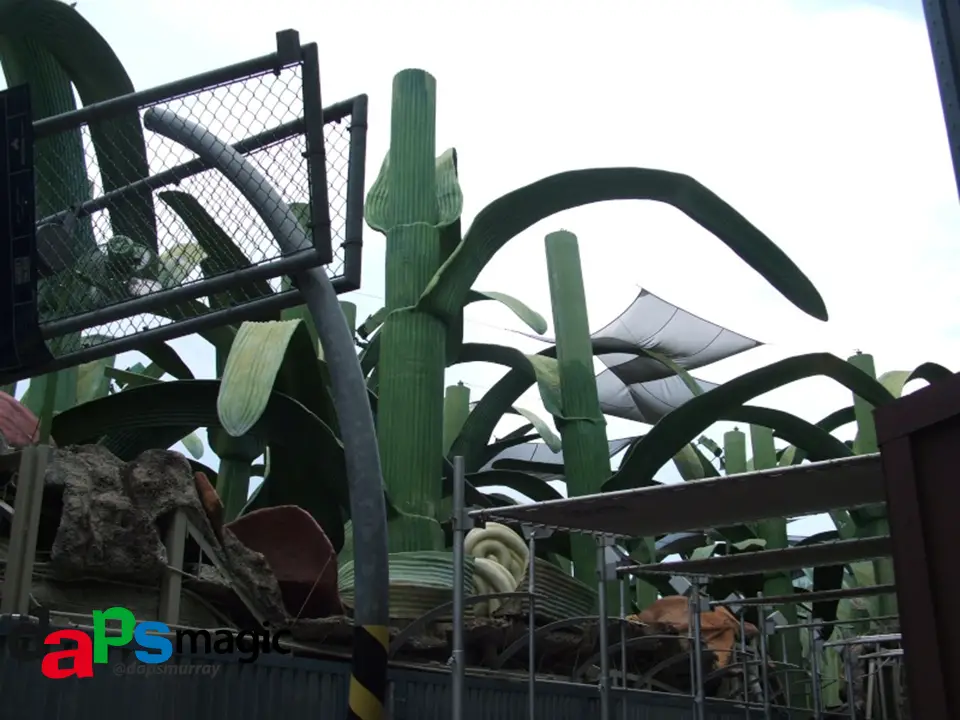 Another addition I would have is a full Muppet Studios area.  Keep the Muppet Vision attraction and put in an interactive ride where the Backlot Tour and Honey, I Shrunk play area have been.  There's plenty of land.  Maybe even put in another playground type area with Muppet themed items.  It could be a cross between Toontown with its interactive street items, and a goofy watery themed play structure.  Overall, it would make the park seem like it's truly the Disney studio it should be.
Lastly, I would take out the Indiana Jones Epic Stunt Spectacular.  I know, that's pretty controversial, but I don't think it's as much of a hit as it used to be.  And, it takes up a lot of land.  Yes, it can hold a lot of people which helps the park, but Lights, Motors, Action is a little more exciting to watch.  Take it out and put in another Star Wars attraction.  With there being a lot of land, something fairly big could fit there.
But, these are my ideas.  I'd love to hear what people would do with the park if they were in charge!  What are your ideas?