Today marks the first day of the new Fastpass system for Fantasmic! at Disneyland. The system is rather simple and can be read about here.
Here is what today's Fastpass distribution looked like for guests simply wanting a Fastpass and no dining options.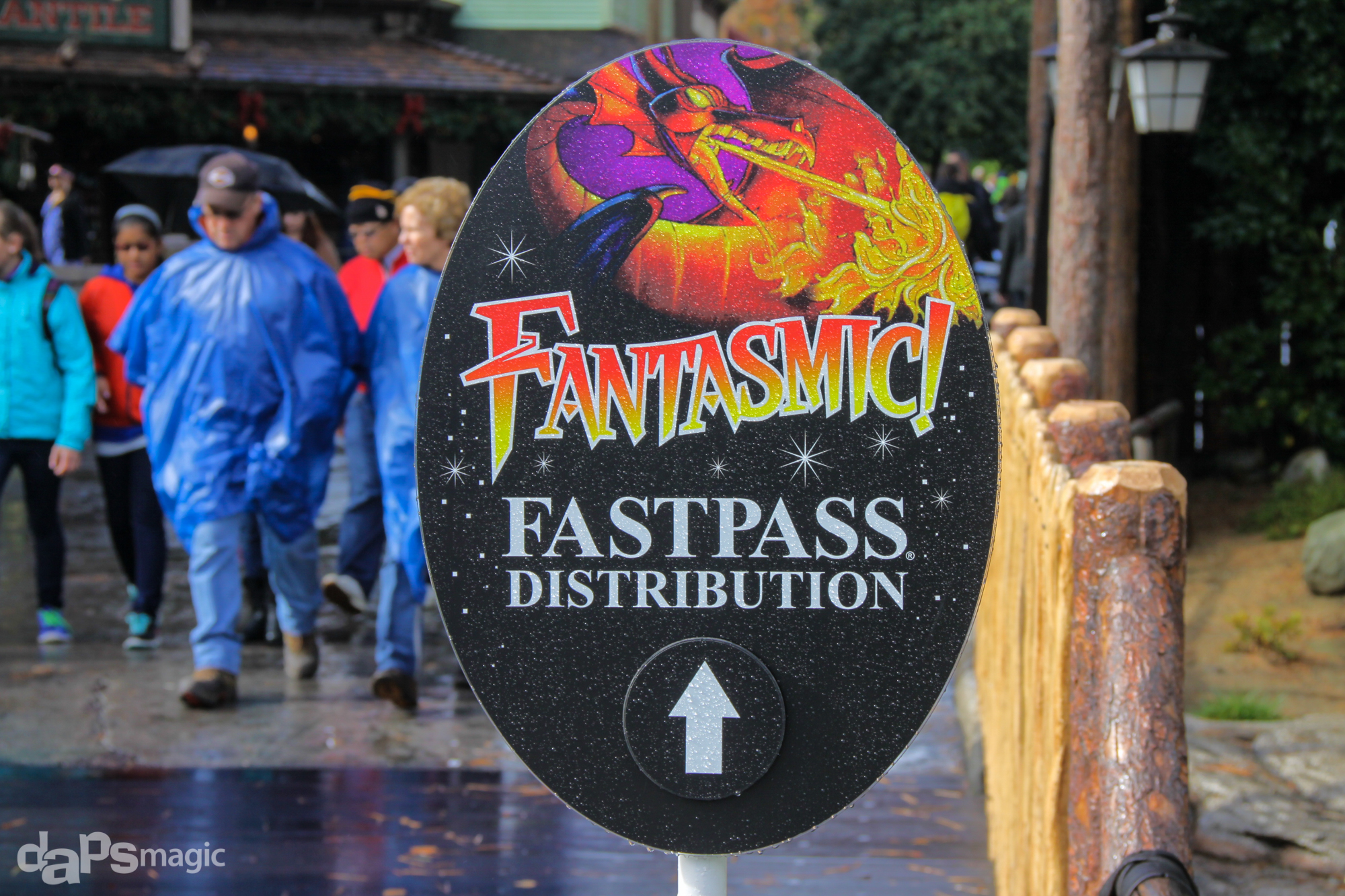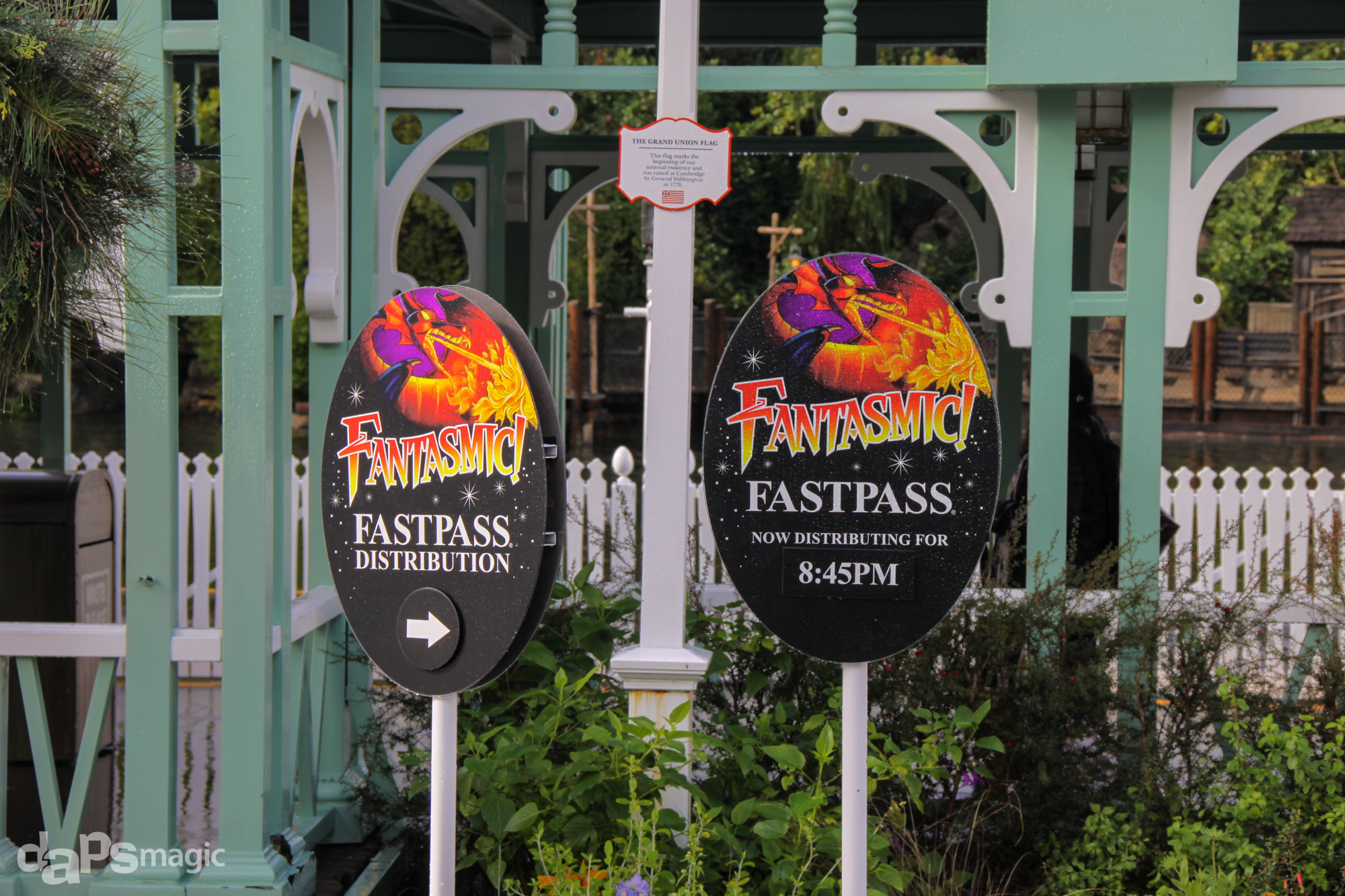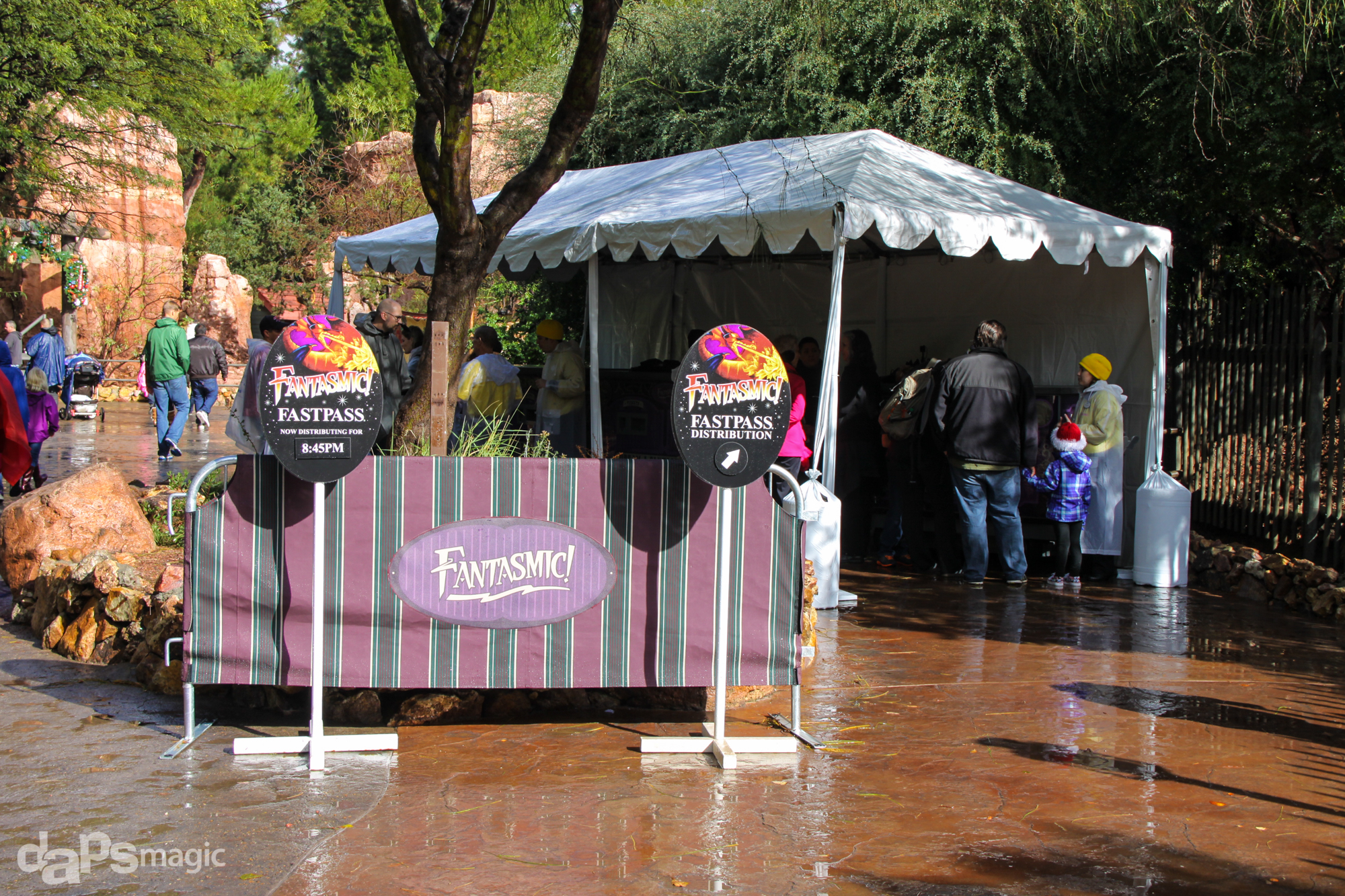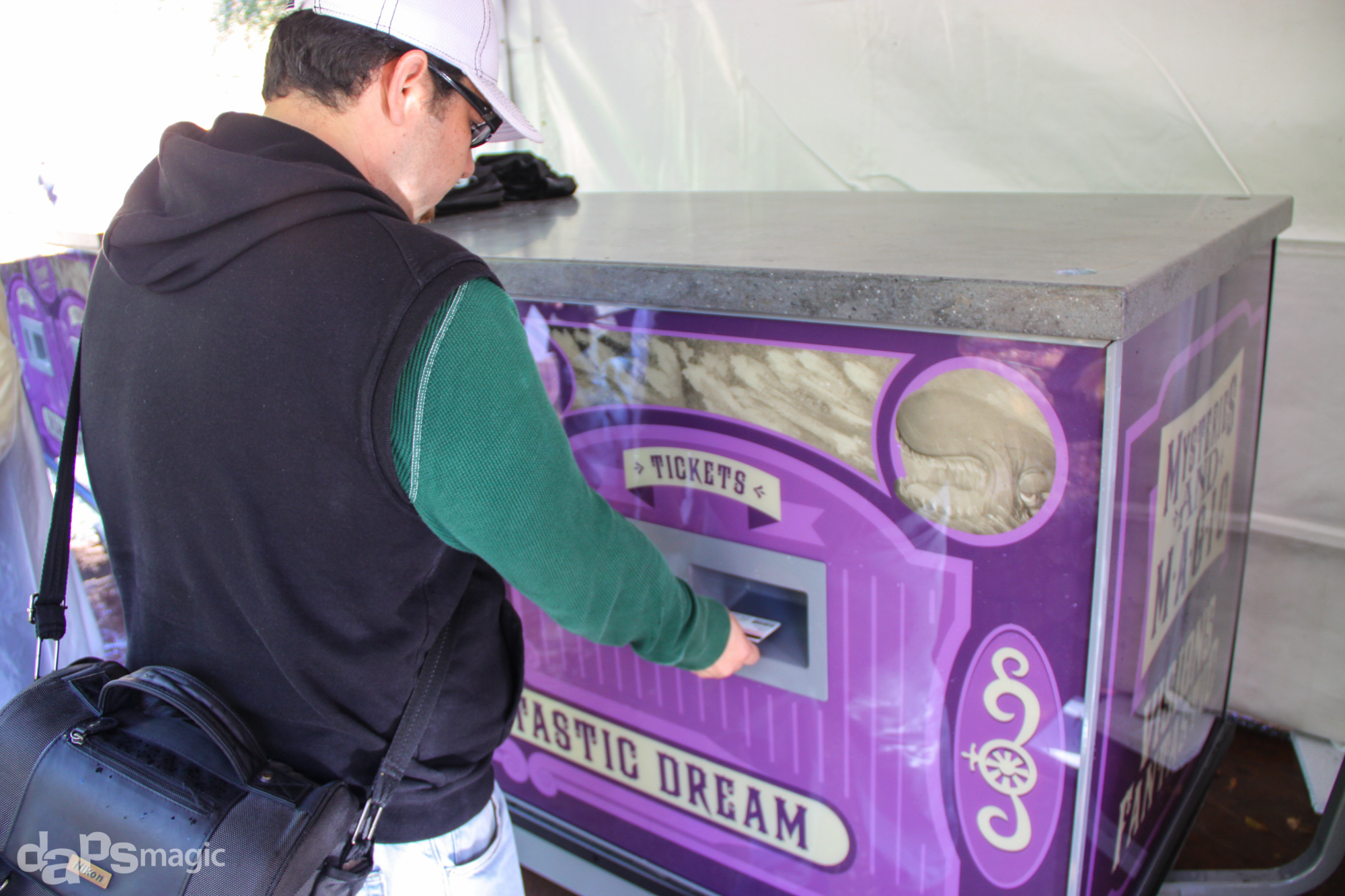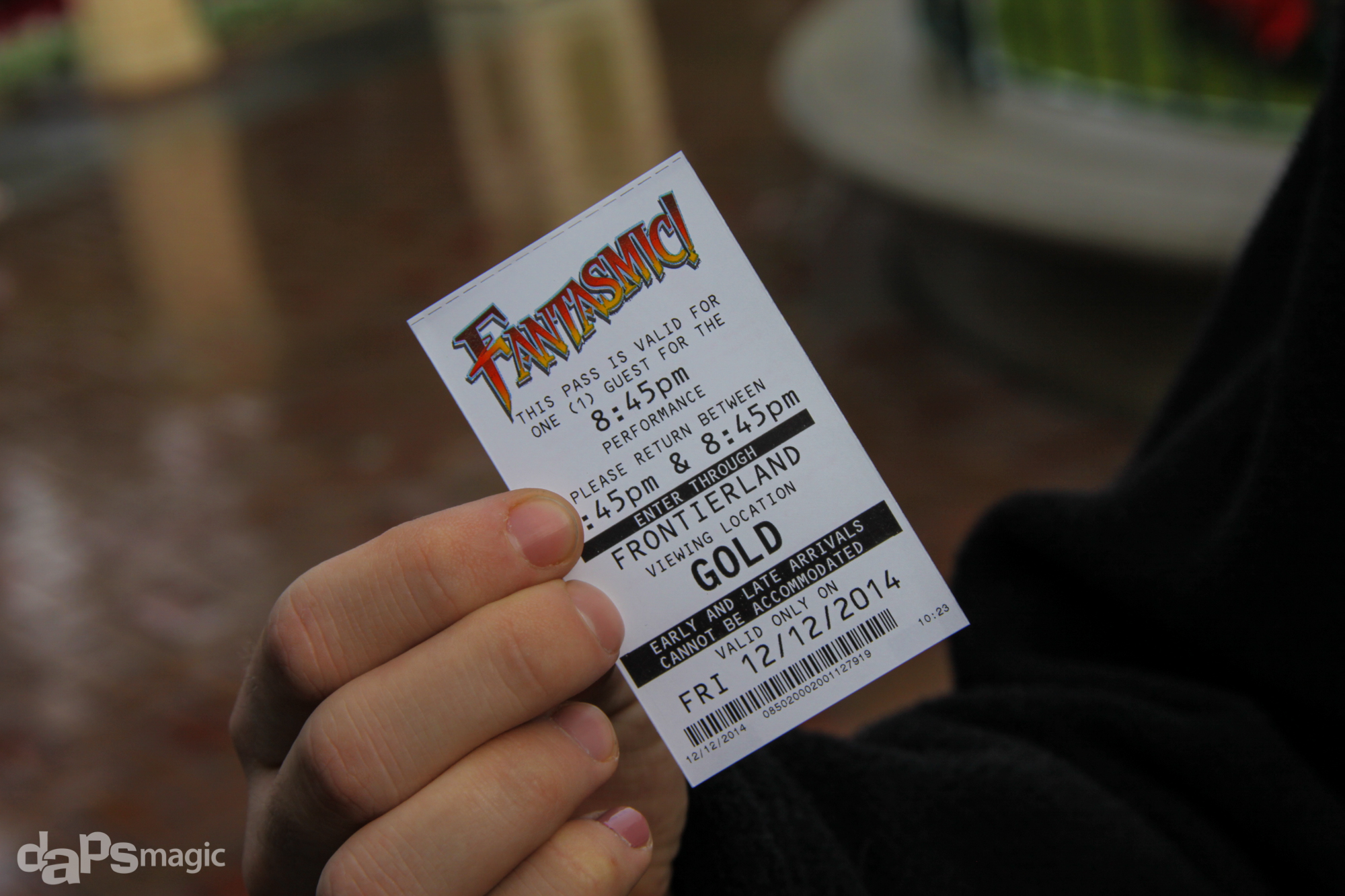 Cast Members could be found at the Fantasmic! Fastpass distribution location that were informing guests that they could return an hour before the show began (in this case 7:45 PM for an 8:45 PM show). They also suggested arriving by 8:10 at the latest. It was also mentioned that there will be a standby area that will open an hour before shows as well. All offerings will be on a first come-first serve basis.
The reference guide for the weekend indicated that Fantasmic! will be playing at 8:45 PM and 10:45 throughout the weekend.
With today being a bit on the rainy side, there were plenty of Fastpasses available it appeared in the early afternoon when we stopped by. Also, many people did not know about the new system so Cast Members were explaining how everything works. Expect this to change as guests get more educated on the system. A good rule of thumb with this: the early bird catches the worm!… or the Fastpass.
What do you think of the new system?