Jump to recipe
For many, Halloween means the appearance of pumpkins and then the week after those poor rotted pumpkins end up in garbage cans. My family always had a different approach though. Pumpkins were carved the day of Halloween and then baked the next day before they could go bad. They were then pureed for immediate use with the rest being frozen.
One of our families' favorite uses of this pumpkin puree is to make Pumpkin Muffins. They have been a family favorite for year and no two batches turn out exactly the same because no two pumpkins are exactly the same.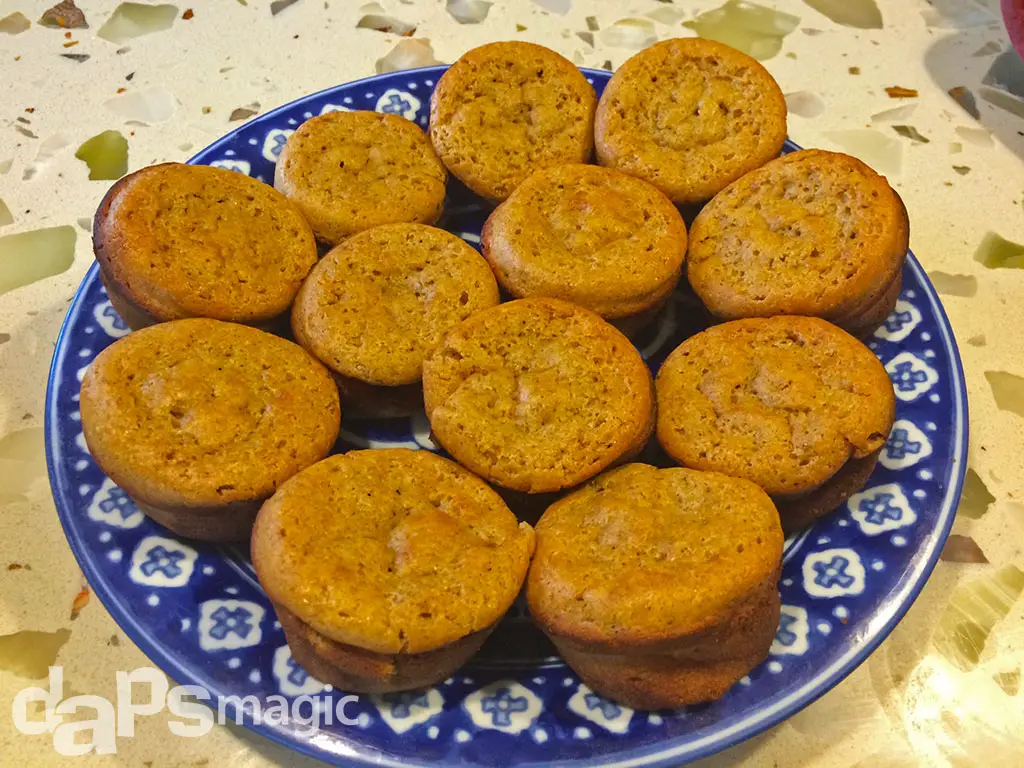 Ingredients
1 3/4 cup Flower
3/4 t. Salt
1/2 cup Sugar
2 t. Baking Powder
1 t. Cinnamon
1 t. Nutmeg
2 Eggs
2-4 T Butter
3/4 cup Milk
1 cup cold pumpkin mash/puree
Instructions
Pre-heat oven to 400 degrees.
Combine dry ingredients in one bowl and mix together.
Combine wet ingredients in second bowl and mix together.
Combine wet and dry ingredients.
Grease muffin pans.
Fill muffin pans 2/3 full with pumpkin muffin mixture.
Bake 20-25 minutes or until a toothpick can be inserted into a middle muffin and pull out clean.
© 2023 dapsmagic.com
I hope you enjoy this recipe. These have always been a treat for our family and generally are just eaten plain or with butter. They could also be served as a dessert with powdered sugar or a cream cheese frosting I suppose. Let me know what you think of them!
Make it a GREAT day!