Jump to recipe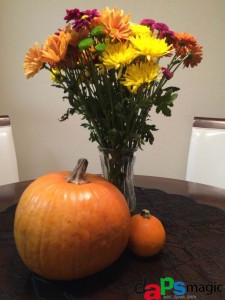 Greetings Foodies! Welcome to this week's Geek Eats! This week I'm going to be discussing an appropriate topic for the month of October, pumpkin! It's the time of year in which it seems the aisles of the grocery store are painted orange. Even my local Trader Joes is touting over 60 different pumpkin products (I'm not proud of my last visit, our cart was decidedly orange.)! It used to be, that come October you could look forward to pumpkin pie at the grocery store. Oh how that has changed.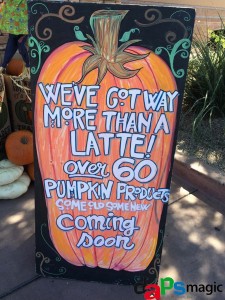 The pumpkin boom can probably be traced back to Starbucks releasing the Pumpkin Spice Latte about 10 years ago. In fact, according to the U.S. Department of Agriculture, pumpkin sales have risen by 34% over to the past 5 years. The USDA has also noted that pumpkin farming has increased by about a third in the last decade, likely to keep up with our pumpkin craze. If you don't believe there is a crazy just go to Pinterest and search pumpkin recipes. You will be there for days!
It seems to me that this year has been far more crazed than usual. Starbucks ingeniously prompted its Twitter followers to mass tweet and surf the net in a scavenger hunt to get the PSL released at their local Starbucks early. It worked! I saw PSL tweets all over Twitter and the season started! Personally I wish they would offer a sugar free version of this popular drink!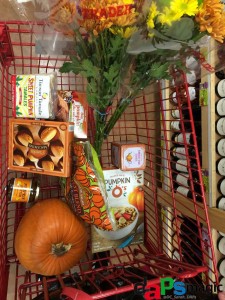 Pumpkin products seem to be everywhere! Personally I have seen the following:
Pumpkin Spice Hershey Kisses (amazingly good I might add)
Pumpkin Spice M&Ms (I have yet to try these)
Pumpkin Spice Oreos (not sure I want to try these)
Pumpkin Spice Frozen Yogurt (Menchies is so good!)
Pumpkin O's (Trader Joe's Cheerios brand, also quite tasty)
Trader Joe's So A Pumpkin Walked into A Bar (Trader Joe's Cereal Bar, tasty as well)
Pumpkin Spice Rooibos Tea (Also Trader Joe's and also very good)
There are far more and yes I've even purchased them! The list goes on and on. This list doesn't include food but also beverages, namely beer. I have tried several (yes I am of age and if you are trying them you should be too!) and I definitely have my favorites. The Woodchuck Pumpkin Cider was less than stellar. My favorite this season has been the New Belgium Pumpkick or Red Hook Out of Your Gourd Pumpkin Porter.
As I've said, pumpkin seems to have transcended into modern culture as the fall flavor and I can't say I mind. Below I'm sharing a recipe that comes direct from Mister's mom. I hope you enjoy it as much as we do. What are some of your favorite pumpkin recipes or items? Share your favorites in the comments!
Enjoy What You Eat!
DC
Mister's Mom's Dinner in a Pumpkin
Ingredients
1 1/2 C celery, chopped
1 C onion, chopped
1 4 oz can mushroom--I prefer to use fresh because the canned don't have much flavor
1 T butter
1 lb pork sausage
2 T brown sugar
1 can cream of chicken soup
2 C cooked rice--instant is fine
1 medium pumpkin
© 2023 dapsmagic.com