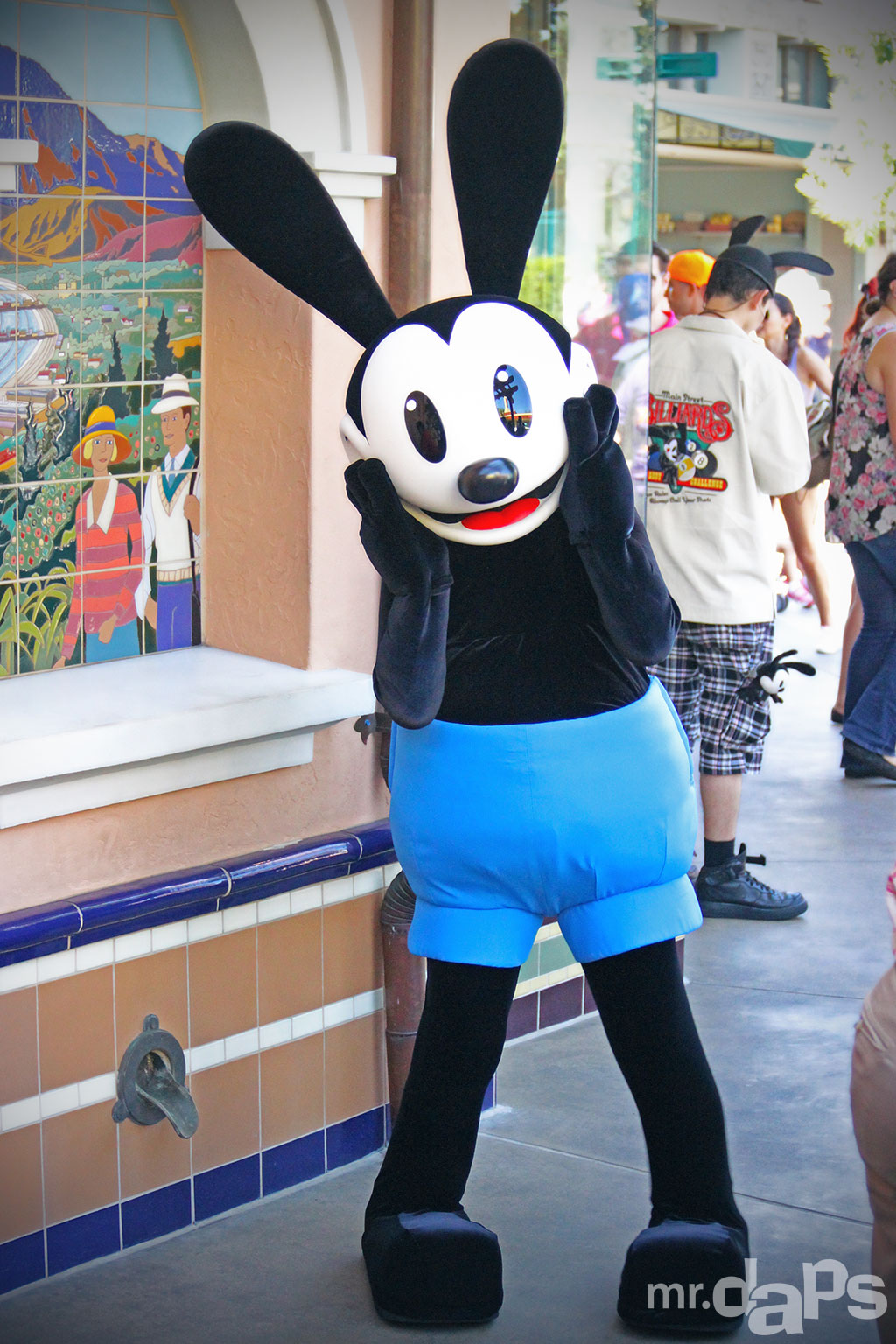 In 1928 Walt Disney lost his little not-so-lucky rabbit: Oswald the Lucky Rabbit. Walt Disney went on to create Mickey Mouse and Oswald went on to appear in several shorts with Universal. His last appearance would be as a cameo in a Woody the Woodpecker short in 1951. He also appeared in several comics through the years before he pretty much disappeared for decades from the American consciousness (except for some diehard Disney fans)…until Disney CEO Bob Iger decided it was time to bring Oswald home. In 2006, Iger and Disney made a trade with Universal that included some minor assets. The bigger part of the deal was that sportscaster Al Michaels made his way to NBC Sports and Oswald came over to Disney.
Through the last few years Oswald has appeared in the Epic Mickey games,  Tokyo Disney, merchandise, and even a cameo. Fast forward to September 12, 2014 and Oswald made his appearance at his new home on Buena Vista Street. This seems entirely fitting with the story of Disney California Adventure and Buena Vista Street. This is about Walt Disney coming to California and pursuing his dreams and now Oswald gets to be a part of this narrative.
So welcome home, Oswald! We are glad to have you here!
What do you think of Oswald? Have you met him yet?
Make it a GREAT day!