Marvel's Agents of S.H.I.E.L.D. is now just a few short weeks from it's return to the small screen. As September 23 continues to get closer ABC has started to release promo videos.
Marvel's Agents of S.H.I.E.L.D. – Rollercoaster
Another promo video has appeared on ABC. It shows scenes from the first season and also some new scenes from this upcoming season. Over the top Coulson is heard saying:
The enemy has the advantage but we have to fight on for those we've lost so the sacrifices they made were not made in vain. And then we disappear, become ghosts, that's how we have to live now, in the shadows, to protect the innocent and save lives, even when they don't know it.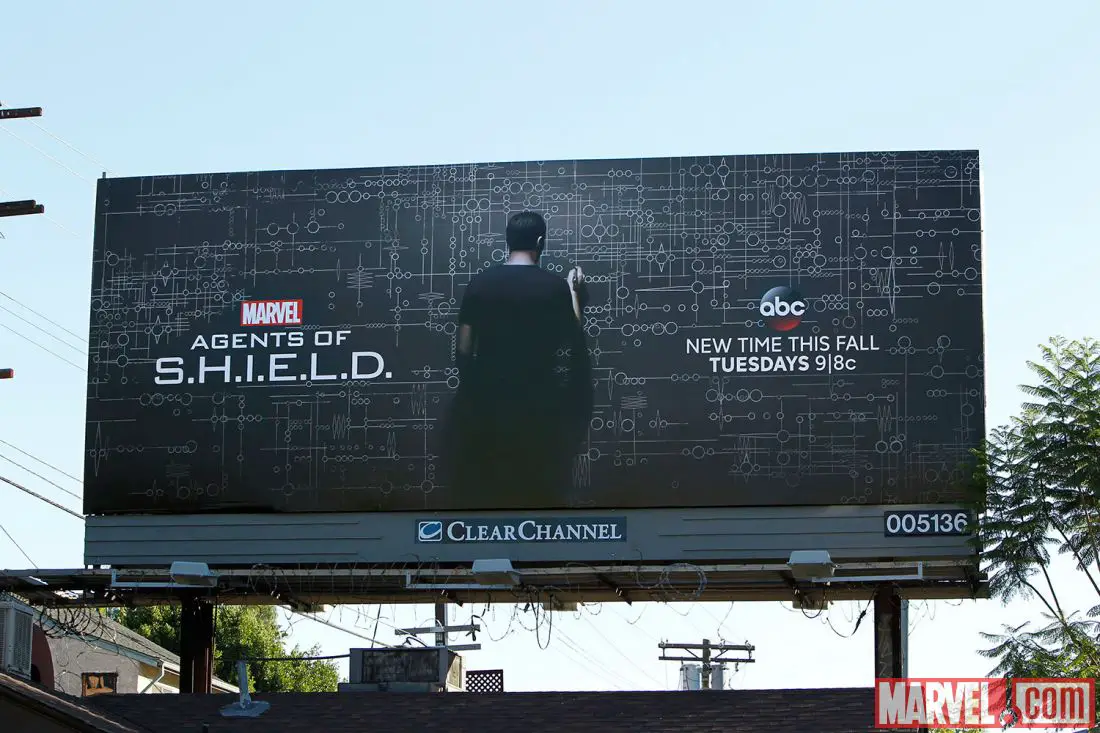 Finally, the billboard that appeared in Hollywood teasing the code that the now Director Coulson is working on has been updated. Thoughts? Explanations? Do you think it is all still connected?
[Tweet "Marvel's Agents of S.H.I.E.L.D…. is it still all connected? #video #photo #agentsofshield"]
Are you excited for season two of Marvel's Agents of S.H.I.E.l.D.?
Make it a GREAT day!
– Mr. DAPs