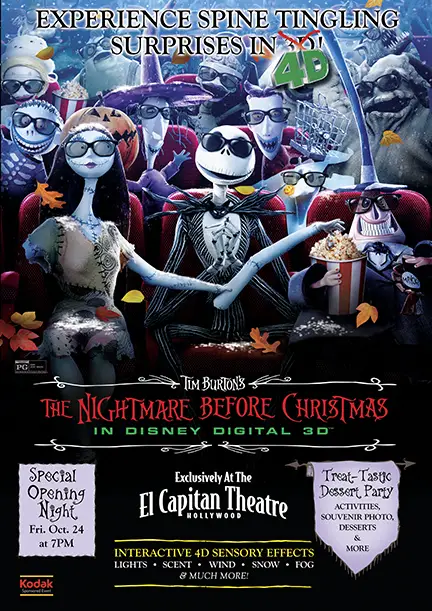 "Won't you please make way for a special guy?" This October 24 through November 2, the El Capitan Theatre will be presenting Tim Burton's "The Nightmare Before Christmas" in 4D.
This great film features the ever so favorite Pumpkin King, Jack Skellington. See what happens when two holiday worlds collide.
The film will be presented several times throughout the day. If you would like to purchase tickets or would like more information, please visit the El Capitan website.