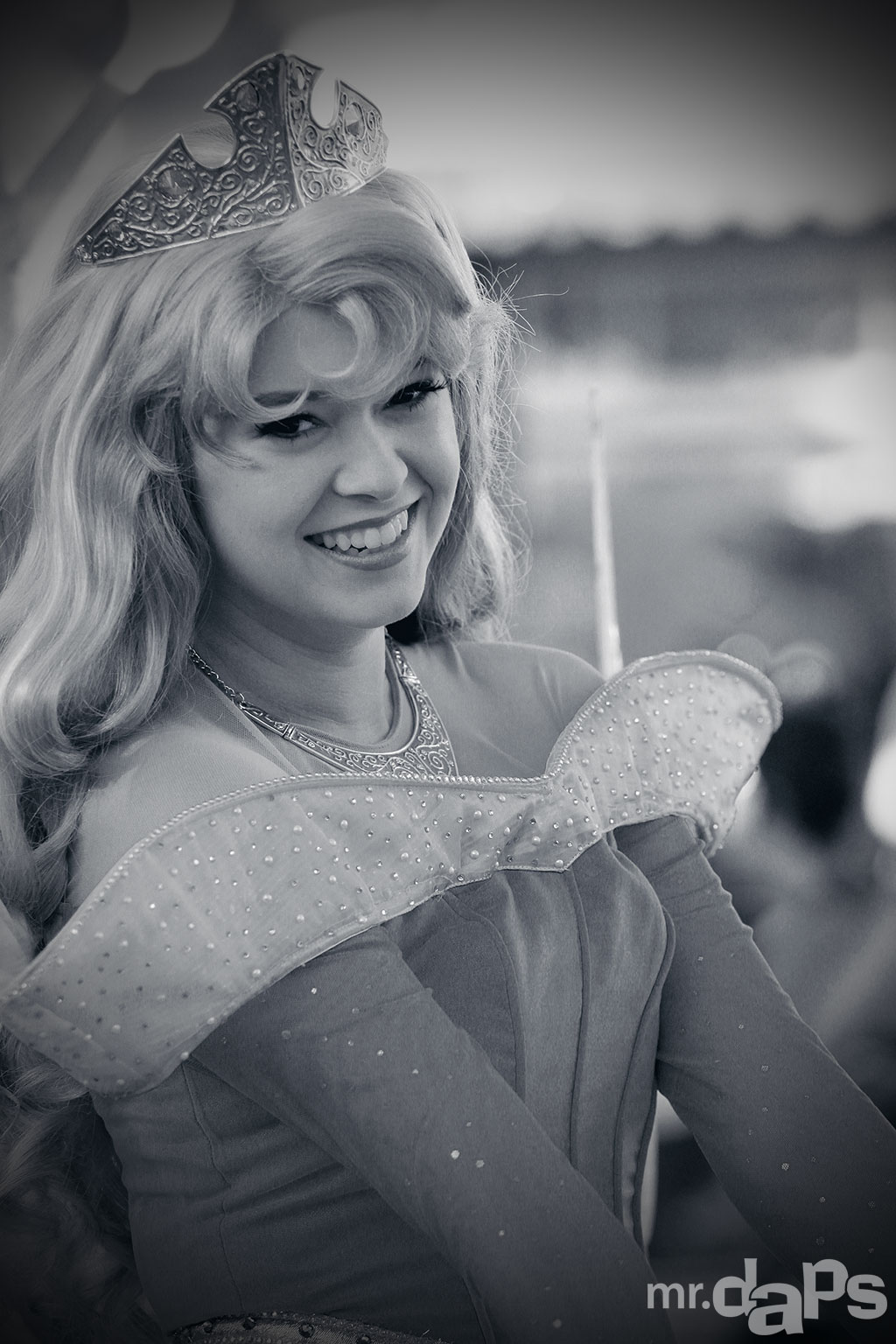 Today I'm continuing on with my series of black and white photos for the week's theme of the same thing. Yesterday, I took this picture of beautiful Princess Aurora in Mickey's Soundsational Parade at Disneyland. I will admit, it was hard for me to take the color away from this picture because it really was a beautifully vibrant shot. However, I played with it for a bit and I think the outcome turned out fairly decently. She was absolutely radiant in the parade yesterday and I hope this picture captured some of that.
Tomorrow I may try for a landscape from Disneyland or even trickier… a black and white photo of Fantasmic!. We'll see what I'm inspired with when the time comes. For now, I hope you enjoyed this photo!
Make it a GREAT day!