Thinking about visiting the Disneyland Resort during Halloween time? With the both parks decorated in the Halloween spirit, the official start of the season at the resort is September 12! In addition, there will be 14 selected nights of Mickey's Halloween Party.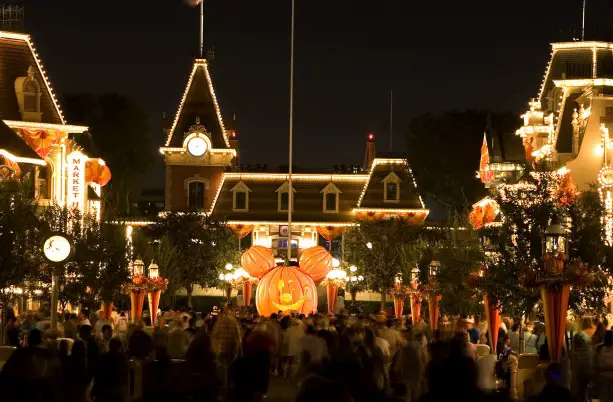 Not only will the parks decorated but some attractions will even get into the season. Space Mountain Ghost Galaxy and Haunted Mansion Holiday are set to return.
Mickey's Halloween Party dates are as followed:
Friday, September 26
Tuesday, September 30
Friday, October 3
Monday, October 6
Wednesday, October 8;
Friday, October 10
Tuesday, October 14
Friday, October 17
Monday, October 20
Wednesday, October 22
Friday, October 24
Monday, October 27
Wednesday, October 29
Friday, October 31
Tickets will go on sale for Disneyland Annual Passholders, Disney Rewards Visa card holder and Disney Vacation members on July 16.
General public tickets will go on sale July 30.
For more information or if you would like to purchase tickets for Mickey's Halloween Party, please click here.
What are you most looking forward to about Halloween time at the Disneyland Resort?