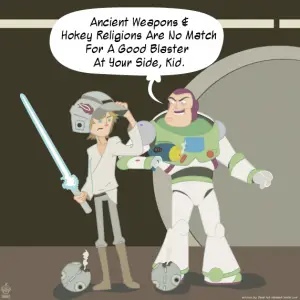 The unofficial Star Wars Day at Disneyland Park is around the corner. On June 22, fans from across the United States join together to represent their passion for Star Wars at the resort.
Fans are invited to wear their favorite Star Wars shirt, costumes are not allowed in the park. Since this is not an official event by Disney, there are no special entertainment options. But, there will be several showings of the Jedi Training Academy show in Tomorrowland.
If you would like to meet with fellow fans, Pizza Port at noon is the place to be. Also, there will be a group photo in front of the Castle at 2 PM.
If you would like more information, please visit the Unofficial Star Wars Day website.