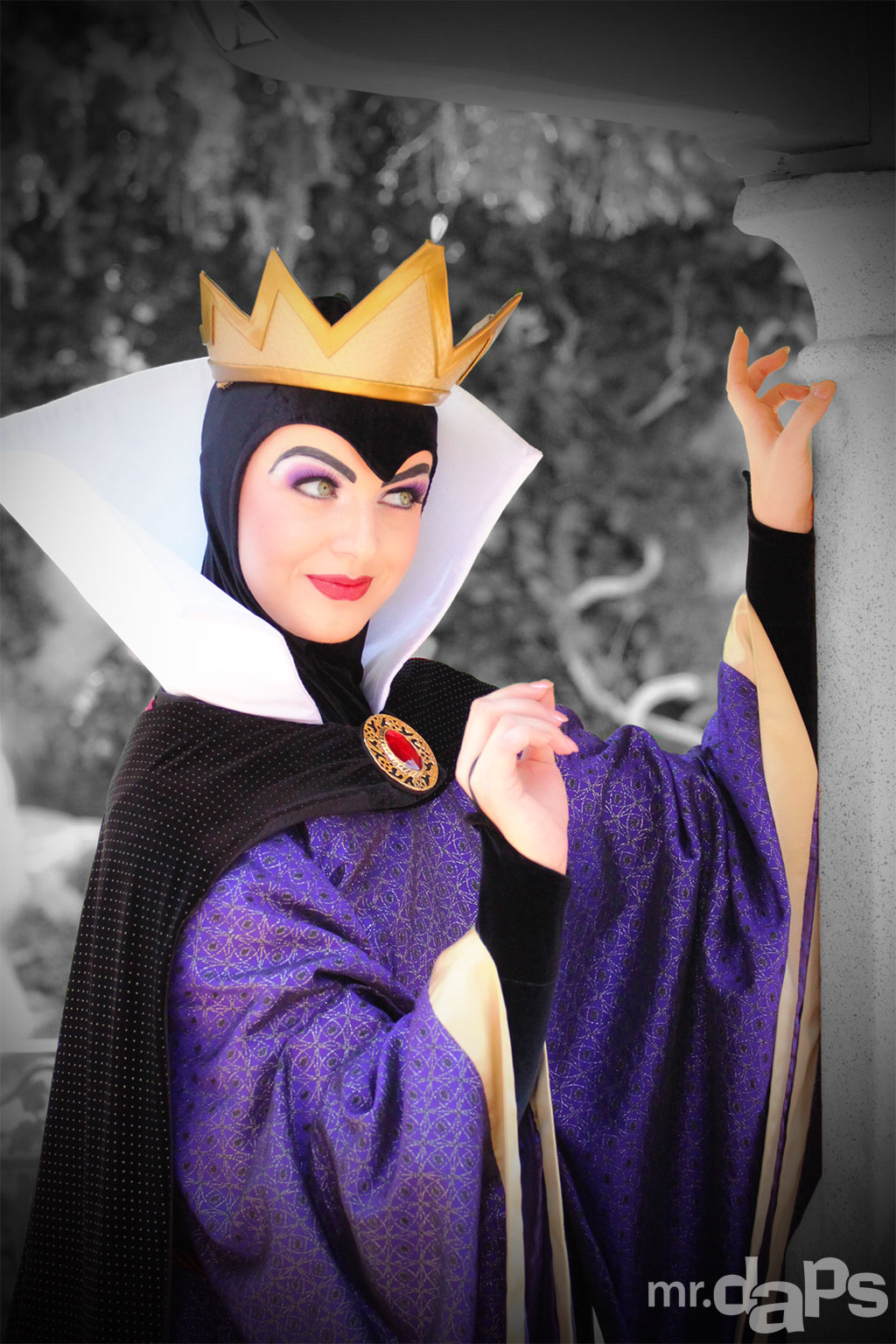 Grace, beauty, majesty, oh… and and then there is that evil thing. Whatever you think of the Evil Queen, she is a fun person to photograph at Disneyland. You never know what she will say (to kids or adults alike) or what will come next. On the day I took this picture she could be found near Snow White's wishing well, minus Snow White. This is probably a good thing for Snow White's sake. Many other young princesses weren't so lucky as they came to visit her majesty only to discover that there really is a reason she has never been the fairest of them all. She sure is fun to watch though! Hopefully she will be returning to Disneyland real soon for more entertaining moments. Because really, isn't that what having characters are all about?
Which character is your favorite to watch at Disneyland?
Make it a GREAT day!
– Mr. DAPs